Local content in the media
19 Dec 2017 12:15h - 13:15h
Event report
[Read more session reports and live updates from the 12th Internet Governance Forum]
The session examined how a balanced and effective copyright system and media regulation represents a powerful tool to implement any policy goal in this field.
With digital technologies and connectivity transforming the old ways of producing and distributing content across creative industries, and with empowerment of users, the need for local content is high and it this is likely to continue.
Mr Paolo Lanter, Legal officer, World Intellectual Property Organisation, opened the session.
He started by stating that cultural diversity is not only a value to be safeguarded but it is a market driver itself. The media companies play a crucial role in preserving and boosting the availability of local content world wide.
Mr Heijo Ruijsenaars, European Broadcasting Union (EBU), said that we should keep in mind that there is a media environment official policy and also there is the copyright system. The rules vary from country to country, so there are areas where the focus on local content is put traditionally, but also there is indirect promotion of diversity in the country. There are regulations and rules which state obligations for the usage of submitted productions. The regulations require broadcasters to show the problem withEuropean works, as well as with national obligations in many countries for local productions. Currently, there is a discussion going on whether participation should be extended. Ruijsenaars concluded by saying that in copyright there is a distinction between protection of works, and the related rights of users.
Mr Bertrand Moullier, International Federation of Film Producers Associations (FIAPF), pointed to the discussion currently held around traditional and online signals for broadcasters, and that it is important to have such a discussion because the technology can be used to compliment online translation and education, as well as local content. The two important things are that there needs to be a mechanism in place, and a way to 'get the money first', followed by the need for a consistent copyright framework.
Mr Bobby Bedi, Film Director, India, pointed out that entertainment is a serious business that, nowadays, highly influences medicine, the economy, and different aspects of everyday life. And when it comes to local content itself, it is critical in production.
Mr Giacomo Mazzone. EBU arrived at the very end, was only presented by the moderator, Lanter, and listened to the questionsb from the audience.
Towards the end of the session time was given to the audience for questions or comments. The following comments stood out:
It is important to target the right partnerships and advertising in terms of local content, especially having in mind the new revenue model that local news publishers should adopt.
'Piracy is a major issue in terms of local content' – was a brief statement by an Internet Society (ISOC) fellow in the room
The panel had noone who deals with digital content. This is needed in terms of talking about content filtering and copy-right infringement.
The last point was briefly addressed by Lanter who stated that "the panel was only focused to look into specific content such as films".
By Aida Mahmutović
Related topics
Related event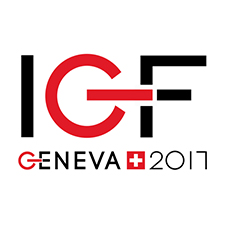 Related processes