ITU/UN women EQUALS in Tech panel discussion: Closing the gender digital divide
20 Dec 2017 09:00h - 10:00h
Event report
[Read more session reports and live updates from the 12th Internet Governance Forum]
Opening remarks were made by Ms Anna Faith, manager of EmpowerWomen, UN Women, mentioning almost 300 applications made to the Equals in Tech Awards. These are all great role models to helping decrease the gender divide. Faith also underlined that they were working with the Vatican discussing connectivity as a human right. The research carried out discovered that women are more likely to use the Internet for educational purposes, and that public wi-fi points were a beneficial way to draw more women online.However it also showed that 73% of women experience violence online
Dr Nayla Zreik Fahed, President of Lebanese Alternative Learning (LAL), started by briefly presenting her Girls Can Count project and how LAL mainly focused on digital education, discovery activities, and listening skills. They provide resources and training and later assess the impact. There are more girls in school then boys in Lebanon, however the education they receive is in fields such as hair dressing, sewing etc. She shared the stories of girls at Syrian refugee camps in Lebanon sharing their goals to become computer scientists, architects but being told they could not. Some constraints she shared included how girls were not allowed access because they would meet 'bad boys' online, the lack of devices, the costs and the language barriers. LAL overcame barriers through cooperation with non-governmental organizations (NGOs) for mobile phones and low-cost tablets, and a solution box named raspberry mini server with a memory card. She also mentioned that adding arts to STEM fields helped creative thinking and solution finding.
Ms Kemly Camacho, President of Sula Batsu Cooperativa, explained the mission of her organisation as working for equal conditions for women in the information technology (IT) field, the economic rights of women, and increasing the level of positions filled by women not only in leadership but also in the creation of technology. Having conversations with young women studying IT fields in Costa Rica, she noticed only 20% of students were women and dropout rates were high. The low numbers and invisible barriers were not only in the professional field but also in academic careers. Camacho focused on women in rural communities who were interested in becoming IT professionals and in going back to their communities to create opportunities for women in IT.To achieve this they created networks of women in IT. These networks can make proposals to facilitate academic opportunities at universities. She stressed that IT needed to be more inclusive not only for women in Central America but also for Caribbean women, indigenous peoples, and people with disabilities.
Ms Roya Mahboob, President, Digital Citizen Fund, took the floor by talking of how she was introduced to the internet for the first time in 2003 when an internet cafe opened in her hometown but only men were allowed to go. Once she managed to go and access the internet, her journey with technology towards becoming the first female CEO of a technology company in Afghanistan began. Mahboob mentioned that cultural and financial issues, lack of tech support, Taliban threats, accusations of being spies were challenges she faced as a female activist and entrepreneur. Inspiring other girls like herself who are curious and passionate but underserved kept her going and she found investors and clients online and later on founded the Digital Citizen Fund. The NGO teaches girls social media, coding, and other tech skills. Breaking the negative perceptions around technology was made easier via highlighting the economical opportunities technology can provide for girls and women. Teaching kids to manage money for a home and a business, manage taxes, accounting, savings helped with starting their own startups. 100 successful women between ages 12-18 helped the fund to have a stronger voice.
The audience asked about difficulties regarding the financing of projects. Mahboob described how they made efforts towards sustainability such as selling coffee and tea they grow themselves. Camacho underlined the importance of alliances between institutions, universities, public, private actors. Final remarks included highlighting the encouraging and amplifying effect of awards such as EQUALS in Tech, for inspiration and awareness raising.
by Su Sonia Herring
Related topics
Related event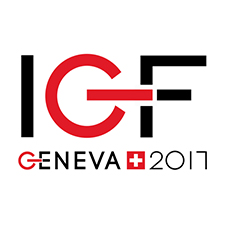 Related processes