Internet of things: Supportive role of smart solutions in the decision making process
19 Dec 2017 11:30h - 12:30h
Event report
[Read more session reports and live updates from the 12th Internet Governance Forum]
Ms Nirvana Farrag, Director General, International Cooperation Department, Egyptian Cabinet Information and Decision Support Centre, started the discussion by outlining the main characteristics of the Internet of Things (IoT) and its impact on society. Farrag provided examples from the healthcare and transport sectors and then described the current position of the Egyptian government to the growing IoT industry. She mentioned two initiatives, e-grievance, and the decision support system used in geospatial data. In conclusion, Farrag gave two policy recommendations. Firstly, IoT developers have to deliver secure systems guaranteed for the whole life cycle in order to ensure users' trust. Secondly, she mentioned a need for robust IoT education and awareness programmes.
Ms Hoda Dahroug, Acting Head, Central Division for Community Development, Ministry of Communication and Information Technology, Egypt, outlined a best practice case from the health sector in Egypt by focusing on telemedicine smart solutions and online education for physicians and patients living in remote regions. Dahroug described business and infrastructure models used in these solutions and stressed that the project is successful thanks to the cooperation of all actors, including academia, physicians in remote as well as central areas, civil society, and the private sector. The next steps of the project will focus on big data analysis, particularly on the collection of data for decision makers in the form of medical and healthcare maps.
Dr Jimson Olufuye, CEO, AfICTA, gave a presentation on the security risks that arise with the uptake of connected devices. IoT devices have become important for decision makers in many areas. However these devices are not reliable. Current vectors of cyber-attacks are often exercised through compromised IoT devices that serve as botnets. Olufuye informed the audience about various cases of attacks and security vulnerabilities, and the absence of well‑defined regulations to tackle these issues. In conclusion, he mentioned some positive examples of how problems are being addressed by some organisations. For example, the US Department of Homeland Security released guidelines for security in the IoT, and the Industrial Internet Consortium rolled out a framework which provides best practices to assist developers, and to identify risks.
Mr Adil Ismail Suleiman, Senior Policy Officer, African Union Commission, stressed that African countries should use the opportunity of technical revolution to catch up with more developed countries. He said that there is a need to adopt policies promoting the IoT, and to build infrastructure. In particular, infrastructure construction should involve both models – top-down as well as bottom-up – and should incorporate local communities in this process.
Mr Ziad Abdel Tawab, Head of Communication Sector, Information and Decision Support Centre, spoke about data generated by IoT networks and how to manage and use such data in decision making.
Mr Mohammed Ali Saeed, Head of Software Division, EITESAL, gave a presentation on different IoT applications, especially IoT networks, wearable devices, agricultural devices, and other examples. Saeed mentioned some IoT awareness initiatives in Egypt being organised at different levels.
Ms Alaa Zohery, Government Partnership Officer, WFP Egypt, presented the World Food Programme efforts being made to build resilience against climate change for the Egyptian community. She mentioned early warning tools helping farmers to reduce crop losses, and an online tool providing weather forecasts.
The last speaker, Mr Atef Elshabrawy, CEO, Social Innovation Expert, identified connections between the IoT and Sustainable Development Goals (SDGs). His three main messages were: 1) SDGs stand as a main platform for developments offering a space for investment and business opportunities; 2) The IoT is a tremendous strategic tool; and 3) Innovation has to be impactful so that the IoT can help achieve SDGs.
By Radek Bejdak
Related topics
Related event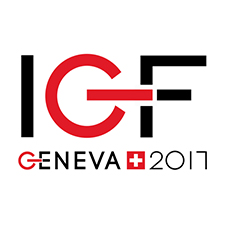 Related processes
Related technologies