The internet of things and accessibility for people with disability
19 Dec 2017 16:45h - 18:15h
Event report
[Read more session reports and live updates from the 12th Internet Governance Forum]
This session was opened by chair Ms Gunela Astbrink, Women With Disabilities Australia, who provided background on the Internet of things (IoT) and accessibility for people with disabilities, followed by introductions of the panellists. She guided the discussion on how policy, standards and innovative design can help to ensure that the IoT is inclusive of all parts of the community.
Mr Vint Cerf, Vice President and Chief Internet Evangelist at Google, noted the need for tools to be reliable and safe, especially for persons with disabilities. Cerf began with an introduction about disabilities and modes of communication. He considered that devices should be reviewed by persons with disabilities because as users, they can provide the necessary feedback. He discussed the necessity of making software flexible so that it meets needs as they arise. Customization of devices is necessary, keeping in mind that everyone, at some point, has impediments, and will benefit from these innovations..
Mr Satish Babu, founding Director of the International Centre for Free and Open Source Software (ICFOSS), and free software activist, discussed how technologies have enhanced the lives of people in India. He noted that not all assistive devices can work on mobile phones, and emphasized that it was necessary to customize different devices and equipment to foster the inclusion of all parties.
Mr Maarten Botterman, Member of the Internet Corporation for Assigned Names and Numbers (ICANN) Board and Chairman of the IGF Dynamic Coalition on the Internet of Things, emphasized accessibility, and the possibility of further innovation using the IoT. He noted however, that what happens with the data generated by these devices is of paramount importance. He highlighted the importance of disability organisation involvement in this process of innovation.
Mr Shadi Abou-Zahra, Accessibility Strategy and Technology Specialist, W3C Web Accessibility Initiative (WAI), acknowledged the potential of assistive technologies but noted the challenges of interoperability between devices which he considered possibly more critical than reliability. He explained that very often, devices do not consider cross-disabilities and interlinked uses. He suggested avoidance of narrowly categorized disabilities which rather need to be analysed to develop devices than will be easily customisable and interoperable..
Mr Paul Timmers, Director of the Sustainable & Secure Society Directorate, DG CONNECT, European Commission, highlighted the relevance of inclusion and the need to understand what the IoT really means, highlighting the importance of getting this message across with limited resources.
Ms Andrea Saks, Chair, ITU-T Joint Coordination Activity on Accessibility and Human Factors (JCA_AHF), and Coordinator, IGF Dynamic Coalition on Accessibility and Disability (DCAD), recounted as an example, the communications challenges faced and overcome not only by persons with disabilities but by their children, who provide them with assistance. She addressed the barriers to interactions with persons with disabilities and highlighted the need to consider communications challenges to support greater inclusion of people with disabilities.
Mr Gerry Ellis, Accessibility and Usability Consultant for Feel the BenefIT, noted the importance of harmonised standards across country borders and across languages, which could be achieved by working with, and having better access to international organisations.
The open discussion and moderator conclusion explained specific aspects of the challenges faced by persons with disabilities, again highlighting the need for users with disabilities to be included in innovation and development processes from the beginning. Proposed solutions noted once more that interoperability is a key point, as is the IoT as a tool for accessibility, but with due attention paid to issues of privacy, security, ethics, and data collection. All panellists stressed that a collaborative effort is necessary.
by Natoya Cassius
Related topics
Related event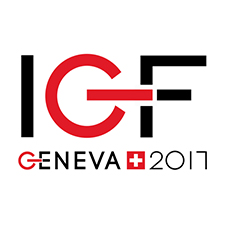 Related processes
Related technologies