Internet rights and principles coalition
18 Dec 2017 12:15h - 13:15h
Event report
[Read more session reports and live updates from the 12th Internet Governance Forum]
The session was organised with two aims. The first was to present the renewed Charter of Human Rights and Principles for the Internet and invite attendees to brainstorm current situations and ways to achieve more inclusive charter. The second was to gather more ideas, perspective cases, and educational scenarios from around the world which would continue to populate the Resource Guide as it moves forward.
Moderator, Ms Marianne Franklin, Co-chair of the Internet Rights and Principles Coalition (IRPC), opened the session. Co-moderator, Ms Hanane Boujemi, Co-Chair IRPC, offered an overview of outreach and educational work with the Charter in the MENA region.
Franklin offered an overview of a new project which includes cases, potential scenarios, as well as focal points for capacity building and awareness raising around human rights and Internet governance for a broad range of communities, from international to local.
She said that as of now, the IRPC Charter is available in eight languages, and that the Ten Internet Rights and Principles are available in 25 languages. Franklin pointed out that the IRPC is one of the oldest dynamic coalitions of the IGF. The Charter is based on international norms, and the next step is to develop the Resource Guide, work on which started two years ago in a Law School in Syracuse. She stated that even though human rights have been officially recognised at the IGF as well as by the UN Human Rights Council, it has become 'almost a truism to say that human rights apply online as well as offline' when all the people working in the field in any of the sectors know from their work how hard it is to put this into practice in the online world
Boujemi, who helped with the translation of the IRP into Arabic, said that these documents also aim to enlighten communities, such as civil society, activists, and human rights activists, about the principles and what they mean for them in terms of their existing rights. She pointed out that throughout their work, they took an educational approach which is how governments in the Middle East are receptive to the content. They took the principles and built the campaign around them.
To trigger questions and suggestions from the attendees, Boujemi mentioned access to the Internet for refugees, as it is 'important to have them in mind today in the times that we live in'.
Comments from the audience focused on the importance of being able to guarantee protection to those who seek it, in order to gain true access to technology. There was a strong suggestion to underline the right to privacy for asylum seekers that are articulated in Articles 8 and 9, as well as the right to data protection. It was noted that female journalists are subject to misogyny online. The last intervention from the audience included three separate notes: clearly state the right for association, which also means the right to organise in a trade union; speficially mention the right of privacy for workers; and privacy must not be a part of a trade-off basis service. 'I need water, and the deal is that I will get water for free as long as I'm being watched all day and all night. The basic needs should never be a part of the trade-off.'
By Aida Mahmutović
Related event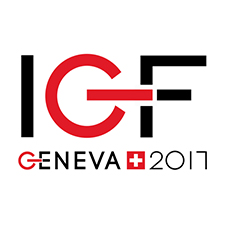 Related processes