Internet governance in times of the digital economy
20 Dec 2017 17:15h - 18:15h
Event report
[Read more session reports and live updates from the 12th Internet Governance Forum]
The moderator, Mr Juan Manuel Wilches, Director of the Comisión de Regulación de Comunicaciones (CRC) in Colombia, explained that the aim of the workshop was to examine the adoption of policies for digital transformation which are in line with Internet governance policy and also to explore how these topics are related to each other. He mentioned that Colombia analysed the international landscape of key regulatory and public policy initiatives so that they could structure the pillars for the digital economic policy in the country. Wilches pointed out that in spite of being a Telecom regulator, they analysed different sectors including transportation, tourism, media, financial services, and manufacturing, trying to understand how digitalisation impacts in each one of those specific sectors. He believes countries are trying to decide how to better adjust to digitalisation and how to better take advantage of the Internet as a tool for social and economic development. He highlighted the need to migrate from a traditional economy to a digital economy, but also acknowledged the importance of balancing decisions with the protection of rights. To address this challenge, he encouraged the speakers to assess whether there were impacts on Internet governance that might arise from the implementation of national policies in digital situations. Wilches also asked if the frameworks used by Internet governance would better support digitalization policies.
Ms Helani Galpaya, CEO of LIRNEasia, noted that the basic underpinning of a digital economy is infrastructure. She mentioned examples that illustrate the reality of countries in Asia and the Pacific. One of these has to do with payments. She said that Sri Lanka does not allow PayPal to handle remittances, and that the consequence of not having these dominant platforms working across borders is that even though people are earning valuable income in US dollars, which is important for these small countries, they are not allowed to bring the funds into the country through these channels. If they want to do that, they need to use other methods which reduce their earnings by in fees and charges. She believes the sector needs to be opened. Galpaya also mentioned the example of data, explaining that mobile phones, and not sensors, provide multiples streams of data in the region. She said that the data available through these mobile phones can be combined with other administrative data like population data, weather, and vegetation data to achieve a lot of things in non-ICT sectors, including the prevention of diseases. She mentioned data sharing and privacy as concerns and highlighted the high cost of analysing that data for the countries in the region, but insisted that the appropriate use of data produced through the digital economy can directly contribute to the functioning of other sectors.
Ms Verena Weber, Policy Analyst, Organisation for Economic Co-operation and Development, (OECD) Directorate for Science, Technology and Innovation, focused on an explanation of the project Going Digital which is being carried out by the OECD. The initiative is interested in clarifying what the digitalisation of the economy means and what effects it has on the economy as a whole and on society. Weber's committee is responsible for the digital economy and her team works together with other committees from education and trade, among others, to develop a holistic approach. They research different sectors trying to identify what is happening in terms of digitalisation in the energy sector, driverless road support, and transportation, and what digital means for future skills. The committees also aim to provide policy for government response. She said that the next step will be to advise governments on how they could act on a country level, what they would need, what would the institutional setting be, and what would need to change. Finally, the initiative also aims at overcoming the gap between technology and policy.
Mr Pablo Hinojosa, Strategic Engagement Director for the Asia Pacific Network Information Centre(APNIC), started his intervention by recalling that the policies for allocating IP addresses are developed through a bottom-up model. They are community-based and network operators are the ones that decide how the registry allocates those addresses back to them. He mentioned this example as an interesting, 25-year-old, proven model to address shared governance, mostly based in the technical community. He also mentioned ICANN as one of these models, highlighting that the organization had completed a multistakeholder process to develop a plan to transfer the IANA functions from government oversight to oversight by the multistakeholder community. He believes that these are good examples of multistakeholder settings that are having an impact on decision and policy making processes. He stressed that there is value in considering the views from the technical community and from other stakeholder groups in the decision-making process before taking decisions that ultimately will have an impact or will affect the operations of the network at many different levels of the digital economy, applications and digitalization policies.
A vibrant discussion took place between audience participants and panellists, exploring different layers of these concepts.
By Claudio Lucena
Related topics
Related event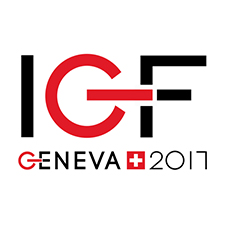 Related processes