Internet + big data governance for poverty alleviation and environment
18 Dec 2017 10:15h - 11:45h
Event report
[Read more session reports and live updates from the 12th Internet Governance Forum]
The session was introduced by Ms Liu Chuang, Director, Global Change Information and Research Center, Institute of Geography and Natural Resources, Chinese Academy of Sciences. She started by welcoming all the speakers and gave her perspective on policy enactment and regulation, regarding big data contributing to poverty reduction and environmental protection.
According to the organisers of the session, it is vital that an Internet infrastructure is established with a customised Internet governance structure in mind, which demands close collaboration between private and public sectors, and other multistakeholders. The Internet and Big Data provide unprecedented opportunities for remote areas to achieve leapfrogging development. However, the issues of poverty and environment fragility greatly threaten the wellbeing of people living there. With limited Internet access and lack of tech-savvy knowledge, they are most vulnerable to problems such as internet fraud, poor cybersecurity and the digital gap.
Using technology – both Internet and big data – to address the issues of poverty and environment is consistent with the UN new sustainable development goals (SDGs) agenda.
The workshop consisted of two main strands of discussion. The first focused on the Internet and big data governance for poverty alleviation, while the second discussed the topic of Internet and big data governance for keeping the environment healthy. In both cases, the aim was to reflect on how the Internet and big data can be used to reach SDGs.
Mrs Meng Zeng, Inter-governmental Organization, Development Program of United Nations (UNDP), first shared her experience of using the Internet to alleviate poverty worldwide.
Mr Yunqiang Chu, ICT for Agriculture, Agricultural Department, Guizhou Province, China, then presented his report about big data technology applications in Guizhou Province and current challenges being confronted by the government agency.
He was followed by a representative of Mrs Babara Rayn, CEO, Group of Earth Observation, Geneva, who presented a series of pilot projects, which use free and open earth observation data. 'We should unleash the value of earth's observation,' she said. GEO is providing real time, good quality, and long term observations to help undertake programmes related to sustainable development, and help solve all kinds of environmental problems.
Mr Waweru Mwangi, Director, Institute of Computer Sciences and Information Technology, Jomo Kenyatta University for Agriculture and Technology, Kenya, talked about a data collection project in Kenya.
Mr Ricardo Israel Robles Pelayo, Academic Director and Law Professor, Humannas University, Mexico, discussed the relationship between Internet property and human rights in Mexico. 'The Mexican constitution recognises the right of people to use technology,' he said. He then talked about the Federal Law on the 'Protection of Personal Data Held by Individuals', approved by the Mexican Congress on 27 April 2010. The law aims to regulate the right to information self-determination. Its provisions apply to all natural or legal persons who carry out the processing of personal data in the applicable exercise of their activities. This includes banks, insurance companies, hospitals, schools, telecommunications companies, religious organisations, and professionals such as lawyers, doctors, and others. 'The legal notice is a privacy notice in which the person who acquires information must specify the purpose of the collection of personal data. The protected information is that which can be used', he added before concluding, 'Mexico is going to be facing legal and social situations that cannot assure the security of an individual's information unless a clear position is established by the government, and where personal training is guaranteed in the application of the law.'
A representative of Mr Kalanidhi Adinarayana, Vice-Chairman, Commonwealth Science and Technology Academy for Research, India, reminded the audience that India has the second largest population in the world, and that the country faces poverty as well environmental issues. 'There are 100 million people who have little access to education and healthcare, and public resources are helping them to support their daily life and support the possibility of escape from poverty', he explained. 'Those people have little access to modern technology and infrastructure.' He presented the strategy that the Indian government have undertaken in order to improve the situation, the aims being to:
Let people have access to infrastructure, in order for them to have equal opportunities in terms of education, healthcare and employment
Build up a low cost Internet
Improve access to public resources
'Last year, we had already given about 7 million mobile phones to people living in poverty', he added. 'We also support them financially, so people are getting the infrastructure, and getting the equipment needed to gain the resources online. There are lots of areas where there is little access to the Internet. We are encouraging international companies to come and cover more remote poor areas, in order to provide low cost Internet access,' he ended.
By Leila Ueberschlag
Related topics
Related event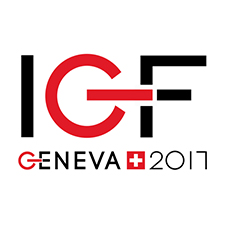 Related processes