IG grassroots initiatives, youth leaders on the table
19 Dec 2017 09:00h - 10:30h
Event report
[Read more session reports and live updates from the 12th Internet Governance Forum]
This session was moderated by Mr Shreedeep Rayamajhi, RayZnews, Nepal, and mainly focused on the youth involvement in Internet governance processes, as they are the next generation of leaders and the most vulnerable group. The challenges faced by youth leadership in Internet governance were tabled: nepotism and favoritism, lack of a multistakeholder concept, lack of Internet policy and infrastructure core values, lack of awareness, lack of communication and collaboration, lack of diversity, too technical, a limited mentality, complicated Internet policies, and a lack of knowledge of Internet core values.
Mr Aris Ignacio, Southville International School and Colleges in the Phillipines, emphasised the need to look at abusive content, child pornography, inappropriate content, and safety of children and get support for funding initiatives and engage different stakeholders to tackle the problems of online child porn issues. He also argued that there is no funding for Internet governance initiatives. A lot of students in the Philippines are only concerned when the Internet is slow, and they have problems connecting to it.
Ms Burna Santos, representative of the Youth Observatory Special Interest Group (Youth SIG), pointed out that Internet governance of itself is a hard subject. In Brazil, they are so proud of multistakeholders but it is hard to engage Brazilian youth in the subject itself. For example, a father would not be able to explain to his child how to use a mobile phone; they do not know how to restrict it. The generations ahead need to learn. It is important to let young people know that they are the main users of the Internet, and that they are expected to have years of experience in Internet governance. Influencing youth and the general public on issues of Internet governance is a major challenge as is linking it to their daily life. An Amazon fellow also mentioned that e-government and the associated political issues, digital issues, and policies that the government bring forth, affect every individual's life. Associating those with Internet governance helps a lot in terms of attracting interest from either the youth or the general public.
One ISOC Youth Fellow mentioned that her peers are not interested in learning about Internet governance and cybersecurity. She said that the Internet of Things is happening, and information is solved but people are choosing to overlook the breaches of privacy for the sake of continuing to use the devices and platforms we want.
Mr Maheeshwara Kirindigoda, former Ambassador to the UN Convention on Rights of the Child, emphasised that child protection and security issues should link back to Internet governance.
Rayamajhi closed the session by asking the audience to use capacity resources in starting up forums and blogs, and talking about Internet governance issues, starting not stopping whatever they can do to engage proper communication.
By Kikonyogo Robert
Related topics
Related event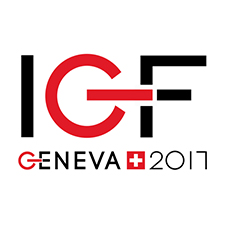 Related processes