How digital activists are shaping the evolution of the internet: The voice of civil society in ICANN 
17 Dec 2017 15:00h - 16:30h
Event report
[Read more session reports and live updates from the 12th Internet Governance Forum]
Ms Lousewies van der Laan, ICANN Board, chaired the session. She invited the panellists to present themselves, the constituency they come from, and the challenges they face within the work of their constituencies.
Mr Alan Greenberg, Chair of the At-Large Advisory Committee (ALAC), focused on the role of the Non-Commercial Stakeholder Group ( NCSG) within ICANN, particularly for end-users, and how the group's work in ICANN impacts individuals who are registrants. Greenberg underlined the lack of tackling the issues when it comes to accommodating people with disabilities. 'I do not know to what extent not accommodating people with disabilities impacts our ability to set domain name policies, or the other policies that we do which is somewhat arcane and not necessary', he concluded.
Ms Sarah Kiden, African Regional At-Large Organisation (AFRALO), explained AFRALO's structure and its focus on the importance of engagement and outreach. She pointed out that they have structures and professional bodies, as well as organisations and Internet Society chapters, who are also contracting members. She spoke about the importance of diversity, especially when it comes to gender, which, whenever possible, they keep in mind. Kidden concluded that they need to reach out to people who are 'not already at the table', and to ensure the meaningful participation of those who are already 'on board'.
Mr Ayden Férdeline, ICANN Generic Names Supporting Organization (GNSO) Council and NCSG, pointed out how their primary focus of work involves privacy and data protection. However, it is necessary to engage more people with knowledge of the issues, and with skills. 'We need more of public policy in general in order to know the concerns of public interest. Fight for what you believe is effective and make a change.' Férdeline pointed out that ICANN is the space not only to speak but also to be heard and make a change
Ms Farzaneh Badii, Chair NCSG, ICANN, explained they make policy regarding domain names, 'and nothing more than that'. The NCSG is effective in making policy to make domain names more accessible to protect privacy. They try to combat trademark overarching domain name policy. Badii said they are working on making a change in the domain name policy at ICANN with regard to the jurisdiction of ICANN specifically, because it had affected domain name registrants. She believes they are advancing the interests of non-commercial users. She concluded that they need knowledge and diversity in domain name policy: 'What do we need to change to make domain names more accessible? We need to understand what domain name registrants are facing.'
Ms Tatiana Tropina, ICANN GNSO Council and NCSG, pointed out that even though she works in the cybersecurity sphere where there are many spaces to tackle specific issues, ICANN is the space where 'you can practice what you preach.' It is a policy space in the field of domain names, and that is where ICANN policy has the most effect on human rights. She pointed out that the GNSO has its internal processes on how to attract new members and how to educate them to ensure a change in regional leadership, as well as on the diversity level. 'We need members who are not only members formally but also participate.'
Mr Niels ten Oever, University of Amsterdam, explained how there is no single place where the coordination of the Internet happens. 'We do it in different places, and when it comes to names and numbers – we do it in ICANN.' He pointed out that the rights are very similar to the Internet, and that 'the work around it is never done'. The work they do is the translation between technology and legal concepts, such as for human rights.
By Aida Mahmutović
Related topics
Related event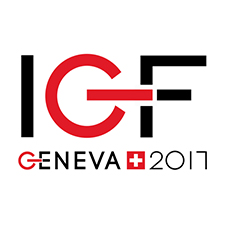 Related processes