Governance innovation in the age of sharing economy
19 Dec 2017 15:00h - 16:30h
Event report
[Read more session reports and live updates from the 12th Internet Governance Forum]
The session commenced with three keynote speeches addressing the digital economy in China, regulatory issues arising from the sharing economy, and challenges.
Ms Xiao Zhang, Vice Director of the China Internet Network Information Center (CNNIC), presented three phases of China's digital economy trajectory:
1993 – focusing on Internet applications and e-commerce
2010 – mobile Internet applications and the Internet
2016 – the Internet of Everything
Zhang illustrated various successful companies that took advantage of each stage and component of China's digital economy, including Alibaba (platform), Weibo (social media), and Inke (cultural). She stated that the future trend would be the further integration of the Internet with traditional industries (verticals) and the expansion of new enterprises driven by new technology and artificial intelligence. She described the sharing economy ecosystem as one that is facilitated by connection; driven by data; supported by platforms; and leveraging intelligent innovation.
Professor Michael Kende, Senior Advisor at Analysis Mason, reiterated that the sharing economy is very efficient because it utilises excess resources (homes, cars, labour, etc). From a regulatory standpoint, this efficiency could be seen as commendable. Kende referred to three historic phases that challenged regulators. He reminded participants about the introduction of Napster and issues related to sharing illegal content. He proceeded to the debates on the so-called Over-the-Top services, such as Voice-over-IP (VoIP) and Video-over-IP, and the juxtaposition of these types of communications with traditional communications. The third challenging phase involves the sharing economy, where traditional industries (e.g. taxi and hotel industries) never anticipated competing with services mediated through the Internet. He gave an anecdote of New York Yellow Cabs that relied on a limited number of medallions (13 587 in total) to be qualified as service providers. Two years ago, medallions were worth USD$1.3 million and were considered a long-term investment. Now, with 16 000 Uber drivers in New York, the medallions' worth dropped to USD$150 000. Kende drew two points of reflection from his case: how do you manage the transition from tradition to sharing economies, and what are the appropriate regulations to be applied for the long-term. He opined that imposing legacy regulations on the sharing economy was inappropriate.
Professor Baoguo Cui, Vice President of Tsinghua University School of Journalism and Communication, stated that the Chinese sharing economy has been growing fast since 2015, and leveraged the premise that everything could be shared. Problems in this regard included job loss and challenges to city management. Cui affirmed that the sharing economy will reconstruct traditional industries and patterns. He described the impact that Internet governance had on domestic governance as the Chinese government recognised that it could not regulate the digital economy unilaterally.
As the session turned towards contributions from guest panellists, Dr Jovan Kurbalija, Director of DiploFoundation and Head of the Geneva Internet Platform (GIP), explained that a key challenge was the collaborative, peer-to-peer economic distribution of the shared economy. Kurbalija questioned how Schumpeter's gale could be employed to this work. He noted that the speed of adjustment to the sharing economy was slower than the speed of arising challenges. He spoke about changes in Internet governance policy references, where terms such as efficiency and cost-effectiveness were being replaced by value-related terms such as care, inclusiveness, equality and trust.
Mr Masanobu Katoh, Executive Director and Country Head of Japan, Xinova LLC, explained that large, old companies needed new technology and resources from external sources. Katoh posited that a novelty of the sharing economy was the ability to share 'brains'. He stated that his company looked at connecting people from different endeavours to come up with new applications and business models through said concept. Businesses gained access to capacity and expertise in which they would have otherwise needed to invest.
Mr Zhou Xiang, Professor at the Chinese Academy of Sciences, spoke about issues from the perspectives of users and consumption. Networked users were key to sharing data and results that could accelerate economic development. Zhou categorised consumption as the sharing of 'spares' (homes, cars, bicycles, etc.) and the sharing of data as an information service to encourage innovation. He made a reference to the 2014 Double Creation Strategy of the Chinese government, that sought to increase innovative ideas. Everyone has the potential to be both consumers and producers of the sharing economy services.
Regarding the distribution of resources in the sharing economy, Kurbalija shared three characteristics uncovered through DiploFoundation's research:
temporary employment
applications facilitating peer-to-peer exchanges
rating systems
Kurbalija mentioned that for an engineering field such as the Internet, there was very little data on its impact on society. In Internet governance, there is a continuous challenge to find evidence to build policy.
The session ended with a thought-provoking question from a participant on whether the spread of the sharing economy did injustice to the Sustainable Development Goals (SDGs), using the example of the trade-off between public transport options and Uber drivers in a city.
By Kevon Swift
Related topics
Related event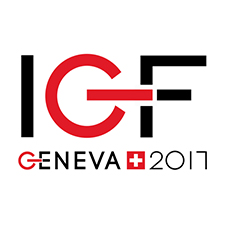 Related processes