Good governance is a professional standard, which builds trust and cybersecurity in the entire digital ecosystem 
17 Dec 2017 11:00h - 13:00h
Event report
[Read more session reports and live updates from the 12th Internet Governance Forum]
The session, organised by Ms Moira de Roche, Chair, International Federation for Information Processing (IFIP), International Professional Practice Partnership (IP3), explored challenges that impact trust and cybersecurity. De Roche opened the session by defining what makes a professional. She said that a professional is one who has 'the skills and knowledge, the competence to perform, with continuous professional development and a commitment to life-long learning'. She further expanded on the idea of decision-making in a community by defining the process of governance. She added that professionalism and expert competence are required to enforce trust within the system while she stressed on the need to have strong work ethics. De Roche added that people should 'subscribe to a code of ethics, good behaviour, and really live and breathe ethics'
Dr Jill Slay, Director of Cyber Resilience Initiatives, Australian Centre for Cyber Security, laid out the ambiguity that remains in defining the term 'cybersecurity' and presented the implications by defining professional standards for cybersecurity. She highlighted how developing professional standards can ensure good governance, duty of care, validation and verification of results, efficiency, and effectiveness. Jill further added how the Skills Framework for the Information Age (SFIA) from Australia defines the skills required by professionals in roles involving ICT.
Mr Anthony Wong, President, Australian Centre for Cyber Security, opened his presentation by defining trust. He added that 'trust is a multidisciplinary concept, that relates to security, technology, privacy, safety, access and a whole range of things.' He then focussed on the role that data plays in the society and how consumers have the privilege to drive change in terms of data protection and the Internet of things. He raised the ethical questions about algorithms and the values that define the algorithms given that social value systems are diverse around the world. He further stressed the need for having well defined professional standards given the diverse spread of innovation that is taking place.
The panel explored strategies to create a safe digital future and discussed newer developments like bitcoin and the way they are redefining how people interact with each other. However, the panellists were sceptical about bitcoin. The concept of standardisation of law to tackle cybercrime was discussed while the panel acknowledged the complexities that exist in standardising laws at a global level.
Wrapping up, de Roche commented that IP3 is exploring partnership opportunities to take the conversation forward. Slay added that there is a need for a global understanding of what a cybersecurity professional is to better formulate the standards. She also stressed the need for change in curriculum to better reflect the technology that is in use.
By Krishna Kumar Rajamannar
Related topics
Related event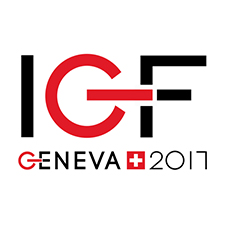 Related processes