Fostering internet usage in Afghanistan via regulatory measures
19 Dec 2017 16:15h - 17:15h
Event report
[Read more session reports and live updates from the 12th Internet Governance Forum]
This Open Forum moderated by Ms Marilyn Cade, CEO of ICT Strategies, focussed on the Afghan government' regulatory measures and enabling environment.
Dr Mohammad N Azizi, Chairman of the Afghanistan Telecommunications Regulatory Authority (ATRA), updated the audience on the Afghan strategy for the next five years, during which they are aim to get up to 50% of the population online. Azizi focussed on the regulatory measures and enabling environment tools required to enhance Internet use in an effective manner. Azizi highlighted the geographical situation of Afghanistan, its Infrastructure, the fiber-optic network. Moreover, the lack of digital literacy and basic services, in particular electricity, in addition to the challenges with procurement and lack of local content were also noted.
Azizi stressed the 'Open Access Policy' which involves open access to initial broadband infrastructure, and regulatory actions which ensure access on four reasonable and non-discriminatory terms. Azizi concluded that fiber-opic networks are the future and that the Afghan government is currently working on the 'Digital Silicon' in order to position Afghanistan as a strategic hub on the digital world map, that connects south and central Asia with the Middle East.
Mr Omar Ansari, President of Tech Nation, shared his personal experience with start-ups and the need for investment, goods ideas, a passionate team, excellent execution, as well as the regulatory and policy environment. Ansari gave some figures on Internet costs which included fiber-opic installation which costs, amounting to around USD$3,230,000. Ansari also stressed the importance of capacity building, copyright and transparency, in order to build public-private partnerships, collaboration and an environment for the digital economy to flourish.
Mr Christopher Howell, fghan Wireless Communications, highlighted that the mobile company has invested USD$400 million in capital investment into their network, and urged for further implementation of the regulatory reforms and policies in place to enhance profitability and future investment, and to ensure the correct co-operation with the carriers to get the costs priced correctly for the Afghan citizens.
Mr Reza Jafari, Board Member of the Afghanistan Telecom Regulatory Authority, gave information about infrastructure and the work if the Afghan government on enhancing existing connectively and bringing the fiber-optics to the provinces. Jafari added that the government is working on twelve online services by to be cup by 2020. He added that there is an issue with digital literacy when it comes to digitally capable citizens and workers.
By Ines Hfaiedh
Related topics
Related event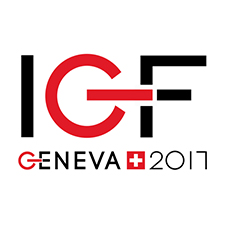 Related processes