Fake news, content regulation, and platformisation of the web: A Global South perspective
21 Dec 2017 10:45h - 12:15h
Event report
[Read more session reports and live updates from the 12th Internet Governance Forum]
This session, moderated by Ms Vidushi Marda, Policy Advisor at ARTICLE 19, and Dr Stefania Milan, Associate Professor of New Media and Digital Culture at the University of Amsterdam, featured different perspectives from the global south in dealing with content regulation carried out by public authorities and platforms in response to fake news. Milan highlighted that there is a need to better understand what are the trends and developments in the global south in this regard, to assess the existence and relevance of existing safeguards and governance framework processes to address these issues in these countries.
Ms Stefanie Felsberger, Researcher at A2K4D, presented the role of Internet platforms in Egypt, the context in which they operate, and the specificities of existing content regulations. To illustrate current challenges, Felsberger described the case of Facebook, a platform which plays a central role in the daily life of Egyptians, as emphasised in past social revolts. Facebook is also routinely checked by security forces to silence and arrest dissenting voices. More generally, Egyptian authorities have recently cracked down on many media outlets, websites, journalists, and even technological solutions such as virtual private networks (VPNs). Public authorities also increasingly use platforms to set the tone of the conversations on social media and intimidate alternative voices.
Mr Vagner Diniz, Manager of W3C Brazil, then explained the situation in Brazil regarding content regulation, particularly in the context of elections. Diniz emphasised the existing consensus regarding fake news. Fake news is an issue that is older than the Internet, but it has been fuelled by the speed and outreach of social networks. Fake news affects election results, and is supported by low-cost and profitable business models. But there is disagreement on the possibility or conditions for removing fake news content, the way to enforce content regulation on online platforms, and the risks of criminalising free expression when combating fake news.
Ms Amba Kak, Tech Policy Fellow at Mozilla, addressed the issue of content regulation by using the case of India. Content regulation is not well-perceived by Indian civil society, due to recent steps taken by the Indian government to introduce instruments for controlling speech online. Kak also mentioned her previous work conducted at the University of Amsterdam, which aimed at studying the perceptions of Internet users in France and Germany with regards to social media, filter bubbles, and identity online.
Ms Mahsa Alimardani, Researcher at Article 19, then focused on the situation in Iran, looking at the case of one specific platform, Telegram. In Iran, Telegram has between 40 and 45 million monthly users. It is an ubiquitous tool among Iranians, since it is one of the few platforms not censored in the country. Due to its increasing importance, the Iranian government has attempted to control this platform, for instance by requiring administrators of large channels on Telegram to request authorisation from the public authorities. In terms of security, recent attempts have been made to hack into the accounts of activists and journalists using the platform. Until now, Telegram has been reluctant to engage with civil society organisations in order to address the security issues facing Telegram users in Iran.
Ms Lillian Nalwoga, Policy Officer at the Collaboration on International ICT Policy in East and Southern Africa (CIPESA), Uganda, presented the work of CIPESA on intermediaries and the challenges they raise regarding Internet freedom. There are growing discussions in Africa to regulate social media and control fake news, raising great challenges and the risk of interference with freedom of expression. The spread of fake news has had worrying consequences in Africa recently, as shown by the incidents following the online spread of rumours during elections in Kenya. The response of platforms is very important in addressing the spread of fake news, but at the same time they need to increase the awareness of Internet users in Africa regarding their terms of conditions and user policies.
Ms Romina Garrido, Director, Datos Protegidos, Chile, detailed the situation in Chile regarding fake news and content regulation on online platforms. It is crucial to take into account the specific context of Latin American countries in this regard. Physical protection of journalists is a problem in many countries, the ownership of media is highly concentrated, and data protection regulations are rarely enforced. Furthermore, several governments have used fake news to manipulate public opinions via online social networks. Finally, Garrido insisted on the importance of increasing the digital literacy of Internet users in these countries to counter these trends.
Ms Kelly Kim, General Counsel at OpenNet Korea, South Korea, focussed on the risks posed to free speech by content regulation and intermediary liability issues. Referring to the case of South Korea, Kim indicated that fake news has always been a problem for societies, and was already used in the past by those in power as part of propaganda campaigns. She described content regulations in South Korea and illustrated to what extent they can have a chilling effect on Internet users.
By Clément Perarnaud
Related topics
Related event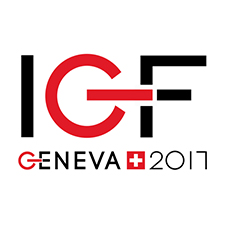 Related processes