E-commerce: Good or bad for development? (WS151)
18 Dec 2017 09:00h - 10:30h
Event report
[Read more session reports and live updates from the 12th Internet Governance Forum]
This session aimed to provide an overview of the World Trade Organization (WTO) rulemaking system, to update participants on the Eleventh WTO Ministerial Conference (MC11) process, and to focus on the development aspects of e-commerce. Ms Sanya Reid Smith, Legal Advisor and Senior Researcher at the Third World Network (TWN), opened the session and provided background on the working of WTO and how the rules for the various trade and commerce agreements are negotiated and agreed within the forum. She raised questions about how well the WTO is prepared to discuss the issues around e-commerce, when they still have not figured out the basics of old streams of trade such as transport systems and computer services.
Mr Pablo Viollier, Public Policy Analyst at Derechos Digitales, a civil society organisation in Chile, shared his recent experience from Buenos Aires where he and his team travelled for the WTO Ministerial Conference. He described the experience as very demoralising due to the conduct of the WTO Secretariat and the hosting country. He demanded an increased level of transparency and inclusiveness in the WTO meetings. He suggested that WTO re-evaluate its position on how rules that affect human rights are discussed. He said that while the issues being discussed are trade-related, they also have a human rights component.
Ms Aileen Kwa, Coordinator of the Trade for Development Programme at the South Centre, an intergovernmental organisation, highlighted that the central mandate of the WTO is to support trade localisation for development. She explained that current WTO rules allow countries to protect their own economies and their own services or goods sectors in certain areas but also ask them to liberalise in some other areas. This has led to a 'patchwork' on policy that has left some sectors liberalised while other sectors are still restrictive. She also emphasised that this phenomenon is not restricted to the developing countries but is also prevalent in developed economies. She gave an example and explained how data localisation regulations may mean that banks' long-standing plans for global consolidation of technology platforms are no longer viable and how stakeholders need to rethink data and technology architecture.
Mr Fernando Rosales, Permanent Mission of the Republic of Bolivia to the Office of the United Nations and Other International Organizations in Geneva commented that all developed and developing countries want to realise benefits for their citizens and stakeholders through the digital economy. He said: 'we are in a very particular moment where we are outlining the surface of the digital economy. We know that developed and developing countries face different problems and we need to be extremely conscious to promote an open approach so that nobody is left behind.' He provided statistics from Bolivia: in terms of connectivity, around 22% of the population has access to the Internet and only 3.6% of the population has access to broadband. He emphasised that addressing challenges related to Internet connectivity and open access is their government's top priority.
Mr Michael Wamai, Permanent Mission of the Republic of Uganda to the United Nations and Other International Organizations in Geneva described the WTO's definition of electronic commerce as broad: the production, distribution, marketing, sales, or delivery of different products by electronic means. He asked if it is time for stakeholders to negotiate multilateral rules, what kind of rules stakeholders want, and what is the history of multilateral rulemaking in the field of electronic commerce.
Mr David Snead, Internet Infrastructure Coalition (i2Coalition), explained the position of US President Trump's administration on the WTO activities and stand on e-commerce issues, stating that it is no different from the administration's position on other trade issues. He held that 'for trade and trade issues, we take a position that trade will only succeed when a number of different perspectives are included in the trade negotiation process.'
Mr Parminder Sigh, Just Net Coalition, India, described the term e-commerce as 'strange'. He said that this term is 'more or less meaningless', in the sense that it means very different things to different people.
By Mohit Saraswat
Related topics
Related event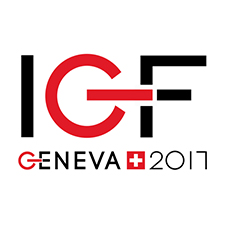 Related processes