Dynamic coalitions: Contribute to the digital future!
20 Dec 2017 10:00h - 11:30h
Event report
[Read more session reports and live updates from the 12th Internet Governance Forum]
Mr Olivier Crépin-Leblond, Dynamic Coalition on Core Internet Values (DC-CIV), talked about the 'freedom from harm', saying that 'devices should be secure or should have some sort of self-securing mechanism'. He stated that it is important to work with other Dynamic Coalitions (DC), especially the DC on the Internet of Things (IoT), because they have experience with ethical frameworks.
Mr Maarten Botterman, Dynamic Coalition on Internet of Things (DC-IoT), said that we should not think about resetting laws across states, but about developing a way forward in order to serve the world. He said that it is important to go to all levels and approach the solution in a multistakeholder way, which is what works best for society. He underlined that transparency is the best condition for accountability.
Mr Vlad Zamfir, Ethereum Research, said that fundamentally blockchains are 'softwares running on a bunch of computers on a distributed network, usually the Internet, so there are a bunch of different processes that govern a blockchain. He concluded by saying that there are real phenomenal limits to encode our values into technology. 'Encoding consent is not easy from a technical point of view.'
Mr John Carr, Dynamic Coalition on Child Online Safety (DC-COS), said that his coalition was represented at the meeting in Rome, which was convened by the pontifical Gregorian University which is the Vatican's university, but was an offspring and it worked in conjunction with the 'We protect' global alliance.
He also stressed on the importance of access for people with disabilities that need to be taken into account more often in the upcoming period.
Mr Shadi Abou-Zahra, Dynamic Coalition on Accessibility and Disability (DCAD) agreed with Mr Carr by stating that the accessibility and disability is the cross-cutting issue that impacts vulnerable people, not only people with disabilities. He pointed out the need to work more on integrating this dynamic coalition into other dynamic coalitions.
Dr Nicolo Zingales, Dynamic Coalition on Platform Responsibility (DCPR), said that in an ou­tput document that they produced, they have analysed a different range of policy options that are available to address the delegation of powers in order to ensure the maintenance of human rights in the framework. One of the possibilities is to adopt collaboration, to have some principles laid out by the government, according to which platforms should operate within boundaries. It is important to establish a trust framework that allows consumers to be empowered by not having to read all the terms of conditions.
Ms Bishakha Datta, Dynamic Coalition on Gender and Internet Governance (DC-GIG), said that there is a need to think about consent by design. 'How do we get a platform to think about consent, not as an add-on, but to really think about the users in a way in which consent gets embedded into the design and the architecture of the platform?' She said that it is necessary to think about how to prevent consent from being violated in the first place and how to build on the ethics of consent.
Dr Luca Belli, Dynamic Coalition on Network Neutrality (DCNN), said that it is important to think about whether we want people to define and contribute to digital development. Community networks provide both access to the Internet and create new social bounds, new economic systems, new communities, new applications, as well as empowering women, because women also get involved in the creation and in the establishment.
Ms Esmeralda Moscatelli, Dynamic Coalition on Public Access in Libraries (DCPAL), talked about the librarians which represent the community, regardless of where they are geographically. In order to understand their needs it is important, in their opinion, to launch an assessment in order to see what the infrastructures are in order to move forward to provide access to these communities.
Professor Christopher Yoo, Dynamic Coalition on Innovative Approaches to Connecting the Unconnected (DC-Connecting the Unconnected), stressed the importance of continuing to consolidate the information and beginning to analyse it. 'There are seven billion people in the world, and only half of them are online, and adoption rates are slowing.' He added that they are intensively working with the best practice forums, and with equals, as well as studying ways to get other communities in. They have invited project teams to share their stories.
Mr Jeremy Malcolm, Dynamic Coalition on Trade (DC-Trade), stated that the DC has finalised the recommendations on the transparency and inclusiveness of trade negotiations. For the next IGF, they plan to reach a consensus on substantial issues or at least, more understanding on, for example, the free flow of data.
Some of the general conclusions of the session were that dynamic coalitions agree on the importance to reach out to all regions of the world; that consent by design is an interesting notion and a lot of representatives of DCs agreed on. It is important to work on the responsibility of both platforms and users themselves.
On of the key questions to take away is, 'Should platforms preserve full anonymity for users?'
By Aida Mahmutovic
Related topics
Related event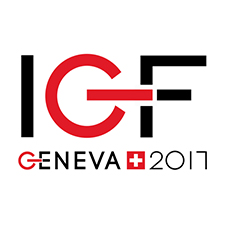 Related processes
Related technologies