Dynamic coalition on publicness
21 Dec 2017 12:30h - 13:30h
Event report
[Read more session reports and live updates from the 12th Internet Governance Forum]
This is a follow-up meeting of the Dynamic Coalition on Publicness. It had a very informal, conversation-like format, due to the small number of participants. According to the Moderator, Ms Lorena Jaume-Palasi, executive director with AlgorithmWatch, the meeting was gathered to discuss two specific topics: a draft survey to understand how different cultures and countries think about private and public spaces in the digitalised era, and a joint statement requested by one of the Coalition's members regarding a new Right to be Forgotten Law in India.
Jaume-Palasi presented Mr Antoine Vergne an international project manager for Missions Publiques, an NGO that does worldwide surveys on various topics in order to enrich public policy debate. The Dynamic Coalition's intended survey is supposed to gather information and numbers on what people view as public space around the world. It needs to be done by someone who has expertise as it's supposed to be very technical and solid, and therefore the collaboration with Missions Publiques would be important.
Vergne presented one of Missions Publiques' surveys on Climate & Energy, done in 2015, as an example of their work and method. They gathered 100 people in 76 countries around the world. The survey recruited people to form the most diverse and representative group in each country. They were not supposed to be knowledgeable. Meetings were face-to-face and lasted the whole day, discussing topics defined together by stakeholders in previous years. They are not opinion polls, but more deliberative. The results are presented to policy-makers and other stakeholders who might be interested in them.
They are preparing such a debate for 2018 and 2019 on the future of the Internet but are welcoming topics.
Juan Carlos Lara, content director with Derechos Digitales, asked what topics relating privacy and public spaces can be picked out of the conversations at the IGF.
Vergne replied that there were too many, and they were trying to figure that out. But, he said, there seems to be an understanding on what certain core principles of the Internet are. This is where citizens could give the most input.
The moderator stated that the Dynamic Coalition is interested in the intersection between public and private. Privacy is certainly a topic with relevance. But what is in public spaces that needs to be protected? Public space and public good are values that play a big role in individuals' lives. Jaume-Palasí questioned the deadlines: When would the process start and when would it request feedback from the coalition?
Vergne stated that the results would come out at the Internet Governance Forum in 2019, with the world-scale debate happening in June or September 2019. In June and September 2018 some partial results could be released for the Forum of the same year, and the first questions would be drafted around March and June 2018.
The moderator explained that a law implementing the Right to be Forgotten has been passed in India. There's a period of public comment until the 31st of January, and there are people from different organisations such as AccessNow, Article 19, and others, who are willing to do a joint statement to the Indian government. The first draft is coming within the next two weeks.
She asked if the participants had any specific issues in mind that they considered important to be included in the statement.
Lara considered the point of jurisdiction was a key one to understanding the issue.
The moderator cited the case in which a Spanish court had required a Paraguayan site to delete certain information. But the highest court decided against because it was not a Spanish citizen.
She explained that a member from the Dynamic Coalition on Gender wanted to make a joint statement with the Dynamic Coalition on Publicness because she is concerned that the right to be forgotten might be used by politicians to hide sexist comments. She considers that neither gender nor right to be forgotten should be instrumentalised, that there are myths around the idea of what the right to be forgotten is, and that there are exceptions that must be considered.
By Pedro Vilela Resende Gonçalves
Related topics
Related event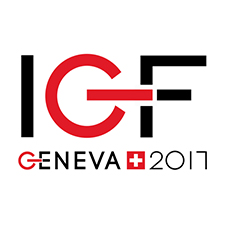 Related processes