Digital transformation of the Lebanese telecom sector
19 Dec 2017 15:00h - 16:00h
Event report
[Read more session reports and live updates from the 12th Internet Governance Forum]
Reflecting on the digital transformation in Lebanon, Mr Antoine Aoun, Vice President for VP/CTO for IMS and IT affairs, Ministry of Communication in Lebanon, stated that digital transformation is not a digital infrastructure promotion; it is a digital thinking evolution. It is customer oriented, as customers' needs are addressed and a network is built. To enhance the telecom sector, Lebanon works on different strands. The backbone and the infrastructure have been enhanced. To this end, a nationwide connection was established to connect all the switches together, all the main sites together, in a network that can be connected to the subscribers. Thesubmarine and optical networks will be upgraded. Such developments will allow an Internet of Things network that will provide services related to home control and home management. Also a new data centre for Lebanon is under consideration to host the data locally. This data centre will also provide the cloud services for different stakeholders, to meet their computing power and data storage requirements.
Digital government as an essential component of the digital transformation was covered by Ms Tanya Zaroubi ,Head of the interoperability team, Officer of the State for Administrative Reform. She noted that the real challenge of digital government in Lebanon is not to introduce the digital technologies into the government process but to reorganise these technologies around user expectations, needs, and associated requirements, rather than their own internal logic and needs. Data exchange and collaboration are yet other key requirements. To achieve this , a digital government conference was organized in May 2017 which produced some recommendations. Among these recommendations were establishing a portal for government institutions, promoting open source technologies, introducing e-services, i.e., e-payment, and adopting legal frameworks that encourage innovation and agility.
Ms Salam Yamout,Regional Director, Internet Society, focused on the new Lebanon Internet Exchange Point (IXP) project which is being planned. The IXP will be a non governmental organisation (NGO) which will have participation from the members of the IXP under the oversight of the ministry of communications. This IXP will keep the traffic local while decreasing the cost of connection. Moreover, the culture of an IXP is that it encourages the establishment of data centres, as well as encouraging content providers, i.e. Google, Netflix, and universities, hospitals, and newspapers to come closer to the IXP, resulting in less delay and lower cost to attract more customers.
Ms Roula Mikhael, Executive Director, Maharat Foundation, shared the experience of the Lebanese Internet Governance Forum (Lebanon IGF) which is a new initiative that was launched by the ministry of telecommunication. Civil society perceived this initiative as a good opportunity to embark on a multistakeholder policy dialogue at the local level to discuss emerging Internet related issues in Lebanon, i.e., the economic impact of the Internet and its governance mechanism. The local stakeholders in Lebanon have been active in their own fields but there has been a lack of collaboration and lack of a bottom-up process. Lebanon IGF, therefore, intends to learn from best practices from the global IGF and to invite actors to become involved in the process. The Multistakeholder Advisory Group (MAG) was formed with a good representation from relevant stakeholder groups. This is a good foundation for this model that could lead a successful local IGF.
Financing technology and innovation in Lebanon was tackled by Mr Nicolas Rouhana, Vice President, Internet Society Lebanon. The turning point was in 2013 when the governor of the central bank and the minister of communication lobbied to unleash some of liquidity of the central bank to the knowledge economy. Now, banks invest 4% of their capital in start-ups. If all investments are counted, all the banks unleashed half a billion dollars to the ecosystem overnight. Now there are angel groups in Lebanon among them the Lebanese Women Angel Fund which is one that is only for women.
By Noha Fathy
Related topics
Related event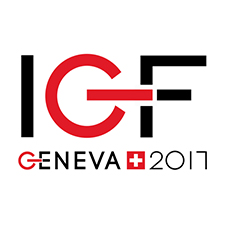 Related processes
Related technologies