Digital inclusion for Africa
20 Dec 2017 16:15h - 17:15h
Event report
[Read more session reports and live updates from the 12th Internet Governance Forum]
The session, organised by Ms Nirvana Farrag, Egyptian Cabinet Information & Decision Support Center (IDSC), examined various things which government, policy makers, the educational community and other stakeholders can do to ensure digital inclusion for Africa. The use of technology during crisis, and early warning systems were examined together with best practices and success stories that can be copied. Farrag introduced the session and said that they organised this second forum due to the success of last year's forum, which was about creating an enabling environment for an inclusive economy using information and communication technology (ICT).
Ms Mary Uduma, Chair of Nigeria Internet Governance Forum, talked about how to bridge the digital gap between Africa and the world . She added that this is the most debated topic since 2001, and the following recommendations have been made in international forums on what Africa needs:
infrastructure and telecommunication policies
strategies
regulation
improving connectivity and access to information
institutional capacity building
implementing Information Society in Africa
opportunities for business and health care
She said these have been implemented by liberalisation, privatisation and the introduction of regulation that has expanded mobile penetration. As a result many countries are now using e-education, e-commerce, and e-banking.She concluded that despite these efforts 60 percent of Africans are still unconnected due to lack of infrastructure, lack of power, illiteracy and lack of knowledge about the potential of the Internet.
Dr Hoda Dahrough, Advisory Council Egypt, described best practices of the Egypt ICT Trust Fund in digital inclusion and empowerment in rural areas. She said they started by using the fund to develop infrastructure and raise awareness of the power of ICT to improve lives. They built knowledge communities and knowledge and information were transformed to best practices. A farmer could get information on how to improve yield online or on mobile. ICT tools were given to micro enterprises to improve competition and develop projects that increase their income. She concluded that they were successful in linking tools and knowledge to the needs of rural communities
Dr Jimson Olufuye, Chair of Africa ICT Alliance (AfICTA), gave a business view of digital inclusion. He said that government should create the enabling environment for inclusion by connecting villages and schools, and boosting business and entrepreneurship and supporting innovation with an established budget.
Dr Alef Shabrewy, Expert in ICT Egypt, spoke on economic and digital inclusion. According to World Bank records 77% of Africans do not have access to banking systems. Mobile money could be a solution. Also crowd funding which is raising money on the net, is another platform for economic inclusion. He concluded that Africa is contributing to digital inclusion through the creation of applications, and that they will one day have the highest penetration for crowd funding
Mr Moctar Yedaly, Head of Division, Infrastructure and Energy Department, African Union Commission, said digitalisation is one of the key priorities of the African Union (AU) for this year. He added that for digital inclusion, affordability and access are necessary. He noted that there is an increase in ICT infrastructure and broadband penetration in Africa. According to ITU reports broadband penetration is 28% in 2017 compared to 5% in 2007. All countries except three have increased their ICT development index position and there is also progress in regulation, mobile money transfer and development of content.
Mr Mohamed Hansen, Deputy Director of the Crisis and Disaster Management Sector, Egyptian Cabinet and Decision Support Centre said Africa has an increase in disaster occurrence, signalling the need for disaster reduction. He concluded that Egypt's natural disaster strategy is using new technology to develop early warning systems and to raise awareness.
The forum ended with questions and answers from the audience and remote participants.
By Foncham Denis Doh
Related topics
Related event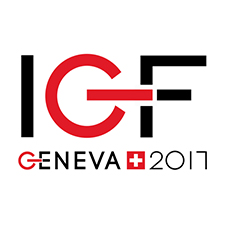 Related processes