Data for the humanitarian field
19 Dec 2017 10:15h - 11:15h
Event report
[Read more session reports and live updates from the 12th Internet Governance Forum]
Digital technologies have revolutionised the ways in which humanitarian organisations conduct needs assessments, as well as monitoring and evaluation programmes. New data is being collected for humanitarian purposes, including online information, data exhaust, geospatial data, and crowdsourced data. Session moderator, Ms Heather Leson, Data Literacy Lead, International Federation of the Red Cross Red Crescent Societies (IFRC), asked the panellists to introduce their work in this regard. Mr Emir Hartato, Project Co-Manager, PetaBencana.id, started by presenting PetaBencana.id which is a free web-based platform that produces megacity-scale visualisations of disasters in using both crowd-sourced reporting and government agency validations in real time. The platform, which eliminates the need of expensive time-consuming data processing, provides also localised information and encourages community engagement in onsite activities to help improve their tools and adapt them to the users' needs. Yet, one of the challenges they face in Indonesia is the limited access to internet and applications in rural areas.
Ms Rania Alerksoussi, Coordinator, Federation-wide Databank and Reporting System (FDRS)) spoke about the FDRS which is a system for transparency and accountability and performance reporting for Red Cross and Red Crescent societies. The results are disseminated through different channels such as a web application that is continuously being updated with the data collected from national societies. It is self-reported data that is provided by local communities. This is basically a knowledge sharing network that is downloadable and available to the public in English, French, Spanish, and Arabic.
The collected data hinges on key proxy indicators of the capacity, resources, and outreach of the national Red Cross Red Crescent societies. Such indicators include the number of local units, volunteers and their time, paid staff, and blood donations as well as the total income and the total expenditure from each society. Other subset indicators include the number of people trained in first aid. Such data is validated through a rigorous standardisation and harmonisation process for quality control and quality assessment. This data proved to be quite useful for humanitarian disaster since the data is available alongside operation teams from the regional and national offices.
Mr CJ Hendrix, Data Systems Analyst, Humanitarian Data Exchange (HDX), Office for the Coordination of Humanitarian Affairs (OCHA), introduced HDX which is an open platform for sharing humanitarian data to make it easy to find and use for analysis. He highlighted some of the challenges that are associated with this platform such as privacy of information, security of information and data literacy. Key questions include: how do we come up with policies that allow them to share information yet protect the privacy of individuals? How to deal with personally identifiable information? How do we deal with disclosure control; the concept of being able to identify people from a data set?
When the floor was opened for discussion, some participants put forward key issues. Mr Walid Al-Saqaf, Senior Lecturer, Södertörn University, noted the proliferation of data sources online which journalists can extrapolate and get information from. Since journalists can't get correct information from the sources, they tend to exaggerate or understate facts and hence misinform the public. This situation is aggravated by the lack of interoperability and open application interface that the public can reach. On another note, Mr Brett Solomon, Executive Director, Access Now, shed light on how data around internet disruptions, which are taking place largely around moments of hardened political activity, is becoming increasingly important and central to humanitarian response.
Ms Barbara Rosen Jacobson, Programme Manager, DiploFoundation, noted that data is often perceived to be objective and a better source of information than estimates. She questioned how these humanitarian platforms ensure that the data analysis that they provide is accurate and transparent. Alerksoussi explained that FDRS triangulates the data by looking at different sources and databases and conducting basic Google searches to make sure that it does not contradict with whatever they have. FDRS further conducts contextual analysis through analysing the context of the country and by looking at what disasters happened in that country, and if the data reported make sense within this context.
By Noha Fathy
Related topics
Related event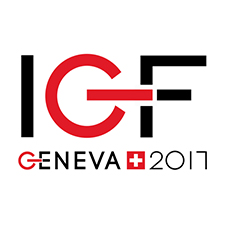 Related processes