Connecting and engaging the next billion (CENB III)
18 Dec 2017 10:45h - 12:15h
Event report
[Read more session reports and live updates from the 12th Internet Governance Forum]
The workshop moderated by Ms Raquel Gatto, Internet Society, focused on results of the Phase III of the Policy Options for Connecting and Enabling the Next Billion(s) group that is a part of IGF's Intercessional Work. The session offered introduction to the Phase III, views from experts as well as real world case studies. The report will be published early 2018.
The introductory part was presented by Ms Constance Bommalaer, Internet Society, who explained ISOC's work in the field of Sustainable Development Goals (SDGs), particularly SDG 4 – Education, 5 – Women empowerment, and 9 – Infrastructure. Mr Christopher Yoo, University of Pennsylvania, gave insights into all phases of the IGF's Intercessional work and listed several examples of case studies that are included in the final report of the Phase III.
The second part of the session provided insights by expert who deal with SDGs 4, 5, and 9. Ms Olga Cavalli, ISOC Argentina Chapter, shared with the audience the experience in SDG 4 from Argentina mentioning projects that provide training on coding and entrepreneurship. Ms Jac SM Kee, APC, focused on women empowerment, highlighting the need not to see women as one large group but to distinguish them by looking into specific differences. For example Best Practice Forum, in which Kee is an active member, has focused on groups of refugees, indigenous people, people with disabilities, lesbian, gay, bisexual, and transgender groups (LGBT) in recent years. Ms Cheryl Miller, Verizon, shared her personal experience with digital literacy and connectivity issues when she was a child and stressed the positive role of local community in her education. Miller listed several examples of Verizon activities and pointed out that the world needs to solve regular illiteracy issues before dealing with digital literacy. Mr Robert Pepper, Facebook, presented a study of The Economist Intelligence Unit resulting into the Internet inclusion index looking at 46 indicators for 75 countries. Pepper reminded the audience that there are 4.5 billion people unconnected and many of those who are connected have very bad connectivity. In his view 2G and 3G are insufficient for good download and upload speed, low latency, and persistent connection. Pepper indicated the problem is not in spectrum availability for 4G but in underdeveloped backhaul infrastructure that is necessary to provide better wireless services.
The third part the panel featured three speakers who presented case studies from their countries. These include Mr Ezechiel Boelum, Maewo Telecommunications Committee, Vanuatu, Mr Ousman Umar, NASCO Foundation, Ghana, and Ms Andrea Londoño, ALO&Partners, Colombia.
By Radek Bejdak
Related topics
Related event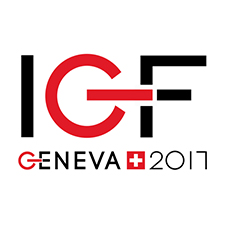 Related processes