China's internet policy to shape the digital future
18 Dec 2017 09:00h - 10:00h
Event report
[Read more session reports and live updates from the 12th Internet Governance Forum]
The forum was opened by a welcome from Ms Qi Xiaoxia, Director General, Bureau of International Cooperation, Cyberspace Administration of China (CAC). She gave a brief overview of Chinese Internet development in general since 1994, putting emphasis on the number of Internet users in China today – 751 million people.
Mr Li Changxi, Deputy Director General, Bureau of Policy and Regulations, CAC, introduced newly adopted regulation in the field of the digital economy, highlighting the law on electronic signatures and contracts, which should spur economic development.
Mr Zhong Shilong, Deputy Director General, Bureau of Information Technology Development, CAC, provided a brief summary on implementation of the 35-year plan for national IT development, adopted in December 2016.
The forum continued with a presentation from Mr Xie Yongjiang, Associate Dean, School of Humanities, Beijing University of Posts and Telecommunications, on cyberspace legislation in China. Firstly, he highlighted three periods of Internet regulation:
1994-1995 – The Internet was a brand-new technology for China. Attention was paid mostly to security and protection of computer systems.
2000-2013 – The Internet provided an economic opportunity for the country. Emergence of Telecom regulation in 2000, and administrative measures to the Internet Information Service.
2014-present – The Internet provided a networked society. The Central Leading Group for Cyber Affairs was established. China introduced comprehensive cyberlaws: 54 laws, 55 administrative regulations, 63 judicial interpretations, 144 departmental rules and 20 self-disciplinary rules. Recently, China has published its National Strategy of Cyberspace Security, and International Cooperation Strategy in Cyberspace.
Yongjiang also shared a new trend in Chinese cyber legislation. The Chinese government is now tending to move from administrative regulation towards a comprehensive multistakeholder model. An example of this trend is the participation of foreign companies in the legislation process, through invitations to special seminars for sharing their expert views on different issues.
Finally, Yongjiang noted the special legislation of cyberspace and the need for cyberlaws, in contrast to traditional legal systems. These cyberlaws include network society administration laws, laws of personal information protection, laws of online information services, and e-government law.
The floor was given to Ms Yang Xiaoya, Counsellor of ITU-T Study Group 17. She made a short speech on China's incredible input to ICT and the digital economy, saying, 'China is number one in both mobile subscribers and internet users, and number two in terms of the scale of growth of the digital economy.' Xiaoya mentioned that this success was due to China's adherence to its 'four principles and five proposals' which have helped build a community in cyberspace beneficial for everyone.
The last speaker was Mr Luigi Gambardella, President of the China-EU Association for Digital, who congratulated the success of the 2017 World Internet Conference in Wuzen. His presentation was devoted to the role of China in the digital sector, and Gambardella stated that China is a world leader in shaping the future of the Internet, saying, 'In the last five years, China has created 15 million new jobs. Today, and every day in China, there are 16 500 new staff, and the objective of the Chinese government is to have 10 000 business incubators creating 20 million new jobs by 2020.' In addition, he noted that China is going to be one of the first countries in the world to introduce 5G. This is important because 5G is the Internet of the future, and also the new way to communicate with objects.
Gambardella said that Chinese companies are very competitive in the digital sector, being willing to innovate and grow, and promote new services. He predicted international expansion of Chinese giants in the near future, as they are using completely different business models in comparison to Google and Facebook.
The Q&A session included some questions from the audience. One was from Mr Jason Tiomar, Global Network Initiative, regarding the civic Chinese participation in Internet governance, when he said, 'Notwithstanding the 5 million websites you have in China, there is limited space for free and independent civil society.' The moderator Xiaoxia replied that the Wuzen Summit was a good example of there being a place for civil society in Internet governance: 'There were very few participants from government. Most participants were representatives from big business, from Internet companies, from think-tanks, from technical communities, from NGOs.'
Another question was from an Indian delegate on the participation of foreign Internet companies in China. For some of them like Google and Facebook the sector is closed. Xiaoxia noted that, 'China welcomes foreign companies to operate in China, to cooperate with Chinese companies and the Chinese government, to make big money, and we have many success stories and examples of this. But Google, that was their own decision, and if they want to come back, we welcome them. The condition for that is to abide by Chinese laws and regulations and not to do any harm to Chinese national security and the interests of national consumers.'
By Ilona Stadnik
Related topics
Related event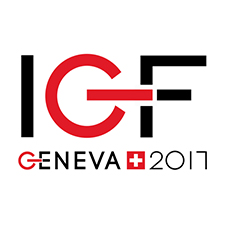 Related processes