The battle for freedom of expression online: Where are the journalists?
17 Dec 2017 10:30h - 12:00h
Event report
[Read more session reports and live updates from the 12th Internet Governance Forum]
Co-operation among the stakeholders in supporting journalism is crucial in order to create informed communities and prosperous societies.
Moderating a panel of public and private sector representatives, Mr Daniel O'Maley, Deputy Editor and Digital Policy Specialist from Center for International Media Assistance, opened the session by listing issues that affect the media beyond freedom of expression and censorship, such as quality of news, that are not being properly addressed at the multistakeholder forums at this time.
​Ms ​Rachel Pollack Ichou, Associate Programme Specialist in the Division of Freedom of Expression and Media Development at UNESCO, a specialist in freedom of expression and media development, pointed out that the main challenge for the media covering Internet governance issues is to have the technical knowledge and develop resources in a fast changing environment. She stressed the importance of journalists being present at the multistakeholder forums. This has been recognised by the Multistakeholder Advisory Group (MAG) of the IGF which created a stakeholder group for media. Ichou added that the Internet serves not only as a platform to publish for journalists, but also as a co-operation infrastructure in need of protection.
Ms Mira Milošević, Director of the Global Forum for Media Development, pointed out the financial and political obstacles journalists face when trying to be part of the discussion on Internet governance. As she explained, although the main issue until now has been freedom of expression, the right of people to be informed is gaining attention. There is also interest in the shift from trust from institutions to individuals, and the definition of true value of content in investigative journalism.
Ms Elena Perotti, Executive Director of Media Policy and Public Affairs at the World Association of Newspapers and News Publishers, emphasised the importance of public understanding of Internet governance and the role of the media in informing the public about Internet governance issues and their effects. Perotti further stressed the importance of multistakeholder governance in the implementation of the new policies to properly address all the perspectives.
The participants discussed how the rise of concern for the safety of journalists has been in relation to the vulnerability of women and the availability of personal information online.
In addition, the importance of journalist participation in the forums like the IGF and the World Summit on the Information Society (WSIS) was highlighted, as well as the need for capacity building to enable proper participation in Internet governance bodies, with inclusion of small/independent organisations from the developing countries as a part of the discussion on a global level.
The participants agreed that in order to have balanced news publishing online there is a need for an open Internet, transparency of sources in the online media, and freedom of speech online.
By Pavlina Ittelson
Related topics
Related event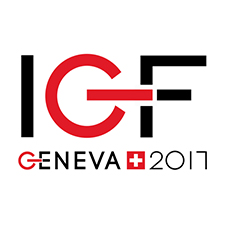 Related processes