African IGF open forum (OF6)
20 Dec 2017 17:15h - 18:15h
Event report
[Read more session reports and live updates from the 12th Internet Governance Forum]
The moderator, Ms Christine Arida, Chairperson of the African Internet Governance Forum (AfIGF), introduced the open session by mentioning the sixth AfIGF that took place on 4-6 December in Sharm El Sheikh, Egypt. Arida said that the forum was a cluster of events, including the African School on Internet Governance (AfriSIG), high-level discussions, and a variety of panels. Enabling an inclusive digital transformation of Africa was the main theme, with the highlight being the adoption of the AfIGF Chapter. Other topics included Internet economy, cybersecurity, digital transformation and labour, among many. She invited the audience to comment and bring up any national or regional initiatives that are connected to the work of the AfIGF.
Ms Mary Uduma, Chair of the African IGF Charter Working Group & Coordinator of the West Africa IGF, invited the audience to read the charter on the website and learn about the new structure of the AfIGF. She focused on the process itself, explaining how the annual meetings are divided and that the nominating committee will select the multistakeholder advisory committee for the next AfIGF, scheduled to take place in thr Sudan.
Mr Ridha Guellouz, Chairperson of MAG at North Africa IGF, talked about the North African multicultural community that consists of seven countries and four main languages. As a member of the working group on drafting the AfIGF charter, and the North African charter, he said that both entities could learn from one another. Guellouz added that they are planning co-operation with the Arab IGF and are encouraging the seven member states to develop their national IGFs.
Mr Adil Sulieman, Senior ICT policy officer at the African Union, shared his experience in organising the AfIGF 2017, the structure issues, budgeting, hosting, planning outcomes, and the way forward. He welcomed participation, but advised interested individuals to secure funding and visas in time. Sulieman praised the new charter and mentioned the Policy and Regulation Initiative for Digital Africa (PRIDA) project by the European Commission and the African Commission.
Continuing on Uduma's topic Mr Makane Faye, African IGF Secretariat, highlighted the charter rules and noted that all subregions should be part of the initiative. 'We have only two which are fully engaged in the IGF process and that's West Africa and Southern Africa', he said, adding that other regions should be more involved. Faye mentioned that nobody should be excluded from the Multistakeholder Advisory Group of the AfIGF, and that the private sector and African international organisations are welcome as well.
Questions were raised about the remote participation at the IGF, content of the African IGF charter and the North African IGF, incentives for youth participation at IGF, finding sponsorship for attendance and measures of progress.
By Jana Mišić
Related topics
Related event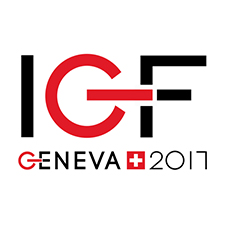 Related processes