Youth coalition on internet governance (YCIG)
9 Dec 2016 10:00h - 11:30h
Event report
[Read more session reports and live updates from the 11th Internet Governance Forum]
The Youth Coalition on Internet Governance (YCIG) has brought together people under the age of 30, interacting via mailing lists on the issues of Internet governance. YCIG work is done on a volunteer basis, providing a platform for voices to be heard at the highest level. However, coordination has been an issue in recent years. To tackle this, discussions were focussed on appointing an interim committee and coordinating the process through mailing lists.
Shortly after the introduction of all the participants, the agenda for the YCIG was discussed. First, the age limit for being a member of the YCIG was discussed. Followed by a discussion on the role of the interim committee. The moderator added that the charter does not currently have an elected representative to further the engagement of YCIG which has severely hampered its functions.
Participants commented that the coalition lacks the ability of being proactive in coming up with solutions and participating in Internet governance discussions. Mr Rafik Dammak, one of the founders of YCIG, commenting on the session, advised the group to quickly sort out the charter and move on to other issues. He also stressed the need to focus on wider areas and not restrict their involvement to just Internet governance. It was suggested that the group form coalitions with other organisations like the Internet Society, ICANN and also bring in young people who work in other areas like theprivate sector, business etc.
The panel then discussed the creation of the interim committee with a flat structure and agreed on the five regions and representatives. A timeline of one month was agreed upon for the creation of an interim committee. A call for interest via mailing lists with a week for nominations and three weeks for consensus, if more candidates decided to run, was agreed upon to choose the interim committee.
The panel discussed the logistics for coordination work and decided to appoint someone to keep track of the timeline. The issue of the promotion of youth participation in Internet governance was identified as a key point that needs to be worked on. The panel discussed the effective ways to educate young people and to increase their participation in Internet governance.
The moderator concluded the session by inviting people to participate in the process and to present youth perspectives from around the world. Youth who are interested in joining the process can add their names in the link below and participate in the discussions.
https://docs.google.com/document/d/13GmWiUQ1bTJ_6k4LVfoLGMW_ulX5Jeyu5ERNosAnPe0/
by Krishna Kumar, Internet Society
Related topics
Related event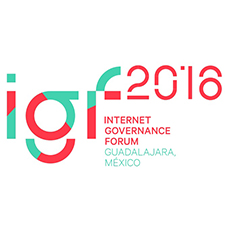 Related processes