Finding ways to build confidence in stakeholder legitimacy
9 Dec 2016 11:45h - 13:15h
Event report
[Read more session reports and live updates from the 11th Internet Governance Forum]
Ms Samantha Dickinson, Internet governance consultant, kicked off the session by defining what legitimacy is and asking whether everyone believes that they have the ability to participate fairly in the process. As Internet governance becomes more complex, the number of participants increases and issues become larger, there is a risk of losing legitimacy. How can trust be re-established as the field becomes more complex? She distinguished between input and output legitimacy as a basis for the discussion. The session continue with a round-table moderated discussion around four sets of questions.
Ms Roxana Radu, Program Manager of the Geneva Internet Platform and Internet Governance Associate at DiploFoundation, moderated the first part of the discussion, around the question, 'Is there a need to prove the legitimacy of stakeholder groups and their members, and if so, what are the ways in which legitimacy can be established?' A good way to establish legitimacy is to show up, contribute, and work on issues, said a first respondent. This was opposed by another participant: presence and contribution are not enough since not everyone has the means to simply show up. Both physical and remote participation should be considered. Another participant mentioned that different dimensions of legitimacy included having an idea of what you are talking about and having 'skin in the game'. Limited participation, selection, expertise, quality of the work, self-asserted membership were mentioned in connection with inter-community legitimacy.
A participant from the Caribbean gave examples from his region on how they worked with numerical limitations and a divide of knowledge. He continued by stating that regional realities should be considered where in certain regions people who are interested and qualified on the subject are very scarce. Another participant pointed out to the need to measure and pinpoint where legitimacy can be exercised. The issue of expecting the same quality of input from people who are paid to contribute and people who contribute taking time from their day was acknowledged along with the fact that this difference was not an easy one to address or solve. A participant from the private sector suggested considering different layers and levels of engagement.
Selection, expertise, inter-community legitimacy, quality of the work, self-asserted membership, issue of money or the lack thereof, transparency of deliberation, inclusiveness of deliberation and resources to participate were among the topics mentioned when addressing the question of legitimacy.
Dickinson took the floor to introduce the second topic for discussion: 'Stakeholder groups and their configurations'. She asked whether the WSIS groupings were still relevant. Should we re-adjust or re-define groups? Should this be done by stakeholders themselves? A participant warned against taking the ICANN model as a good example and the current lumping together of groups does not address overlapping issues; so a way forward could be grouping people based on their interests on issues. Dickinson noted that this approach may not work where governments are involved. It was stated that the issue based approach could be useful and groups can move back to their relative sectors when it comes to decision making and implementation. A participant from government gave examples from Chile, where input from all stakeholder groups was welcome in negotiations. A government sector participant from Brazil addressed the legitimacy of goals in the process, stating that goals have changed drastically with the growth of the Internet governance community and the Internet itself. In his view, there is no one-size-fits-all solution, and it would be beneficial to use different models for addressing different issues even though it may be frustrating to do so.
Mr Jim Prendergast, President, The Galway Strategy Group, moderated the discussion around the third topic: 'Levels of Stakeholder Participation', addressing the tension of an individual speaking on behalf of a stakeholder group. Does who you represent imply that you have less or more legitimacy?
A representative from the private sector talked about how as a person she sometimes represents a group of 6000 people while at other times, she speaks in her own personal capacity. Having a personal capacity makes a very big difference. She asked, 'If in a discussion, a person is stating a vision agreed upon by the whole group but other individuals in the discussion disagree, do we take the former person as one or as the whole group they represent? Who should weigh heavier and how can we decide?' It was agreed by participants that legitimacy had to do with responsibility and is always contextual. It was stressed under the topic of process legitimacy that the need to address the sheer complexity of processes is pushing people out. Issue-based gradual involvement can help reduce this problem since diving into huge problems is very difficult.
Afterwards, Dickinson introduced the final part of the discussion, 'How do stakeholders manage the participation of entities or individuals that are not deemed to have a high level of legitimacy in a process?' The informal processes that multistakeholder groups readily use were acknowledged along with the fact that these processes can be disrupted. Trust in the process was flagged as a solution to the problem. Examples of limitations posed on certain stakeholder groups were also discussed. In the UN system, the accreditation process poses additional hurdles that not all groups can overcome. In other processes, participants do not necessarily have to 'prove themselves' in order to enter the discussion as they are trusted members of the community. One participant brought up how members of the community keeping each other in check is a good way to help prevent fringe entities or individuals coming in and hijacking up the conversation. The formal and informal mechanisms to increase trust among community members were addressed.
Dickinson touched on time-sensitive decision making and ways to make the multistakeholder approach more effective.
The session wrapped up with calls to contribute to the documents and continuation of the conversation.
by Su Sonia Herring, Internet Society Turkey
Related topics
Related event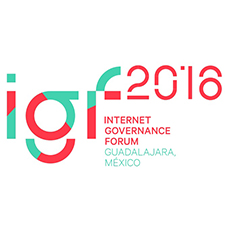 Related processes