Assemblies and associations online: Coping with challenges
9 Dec 2016 10:00h - 11:30h
Event report
[Read more session reports and live updates from the 11th Internet Governance Forum]
Ms Serene Lim, from EMPOWER (Malaysia) highlighted the importance of the Internet for promoting assembly and association. During civil society protests and rallies the Internet was the main medium for mobilisation. It also provided the means to discredit fake propaganda against civil society movements. It should be taken into account however, that social media is not a public platform. Sometimes messages can be targeted to a specific audience through algorithms.
A Facebook representative called attention to the fact that sometimes it is very hard to distinguish between information and misinformation. Nevertheless, Facebook policies do not allow targeting and harassment based on gender, religion, ethnicity, or the existence of fake profiles. All that can be reported to Facebook.
Ms Ritu Srivastava, from Digital Empowerment Foundation, focused her presentation on Internet shutdowns, calling attention to their consequences to human rights and also their economic impact. The reasons presented to justify the shutdowns are usually vague, such as national security concerns.
Ms Gayatri Khandhadai, moderator of the session, said that the biggest impact of network shutdowns is the isolation, suddenly not being able to talk to each other. She asked for positive stories of civil society successfully acting against shutdowns.
Mr Deji Olukotun, from Access Now, mentioned the existence of a multistakeholder global network initiative that pushed against shutdowns, which is helping to change the policies of some countries. He also mentioned a petition presented to the Freedom Online Coalition during the IGF. The coalition expressed the desire to make a statement against Internet shutdowns.
The importance of principles such as necessity and proportionality was also highlighted by participants, including when it comes to national security justifications to shutdowns.
by Marília Maciel
Related topics
Related event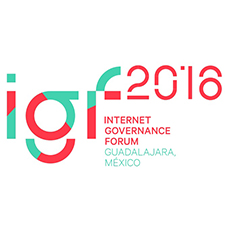 Related processes