Working together: Collaborative security in local contexts
7 Dec 2016 16:00h - 17:30h
Event report
[Read more session reports and live updates from the 11th Internet Governance Forum]
This panel discussion organized explored the role of collaboration in Internet security and how it affects sustainable economic and social growth. It was also a continuation of the development of collaborative security approach and principles in regional and local contexts.
The moderator, Mr Matthew Ford, Technology Programme Manager, Internet Society, said the workshop was about how collaborative security (working together) applies in the local context. The panelists of various backgrounds and from all parts of the world were introduced as follows:
Esaki Hiroshi from the University of Tokyo
Nick Shorey, the senior advisor international Internet governance department for culture, media and sports, UK government.
Ito Yurie who is the Executive Director of the Cyber Green s
Hotta Hirofumi – remote moderator from Japan.
Youri. Flavia LeFevre, African union
He said the open, interconnected and interdependent nature of the Internet requires collaboration to solve security challenges, so people must identify the risks around them that are a threat to others. He mentioned Cyber Green (NGO) as an example where security issues are handled by measuring the risk to others, and the information used to take action or inform policy makers. He added that one cannot secure their internal network by themself.
Ms Yurie Ito, Executive Director, CyberGreen, explained the African situation. She said Africa is still struggling to build a telecommunications infrastructure that can be protected, and that threats are not common, as they are in other regions. Ito stated that 2years ago few countries had Internet exchange points (IXPs) but today there are 33 countries with over 30 IXPs.This means fast infrastructure growth. She added that Africans have their specific problems: 1/3 of Africans do not have online identities and funding is equally a problem, so organizations should consider investing for the common good on security matters. She concluded by quoting the Japanese proverb 'Economy without moral is crime. Moral without economy is silly talk.' Ito noted that people should be acknowledged and encouraged for doing good for the global interest.
A question from the audience asked how CyberGreen can solve the problem of Thailand, with over 70 000 schools having poor infrastructure on their websites, which exposes them to security threats. Mr Olaf Kolkman, Chief Internet Technology Officer, Internet Society, replied that capacity building and awareness are necessary.
Dr Louise Bennett, Chair, BCS Security, asked about the security of the Internet of Things (IoT), considering that its devices are cheap and without security. Kolkman responded that issues of the security of the IoT are very wide, but we must change our mentality on matters of security and recognise that it is a global problem. Cybersecurity requires that we go outside of our own networks and reach those networks that are potential threats. He concluded that exchanging capacities and building understanding is the way forward.
Mr Nicholas Shorey, Senior Policy Advisor on Global Internet Governance at the Department for Culture, Media and Sport in the UK explained, referring to the lack of capacity in developing countries, that the UK's interest is in securing the global Internet, so the UK is prepared to share their experiences and best practices with developing countries.
The workshop ended with the conclusion that Africans shoud focus on capacity building, and that the main challenge is for all regions to reach the same level on security issues. People should think globally and act locally. It was also added that people should recognize the importance of collaborative security and publicise it, so that it can be understood as a means of preserving the openness and security of the Internet.
by Foncham Denis Doh, Internet Society Cameroon
Related topics
Related event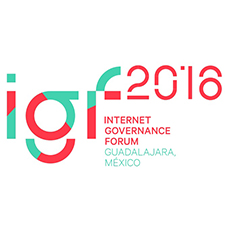 Related processes