TechWomen: driving ICT, innovation & collaboration in CASA
7 Dec 2016 16:00h - 17:30h
Event report
[Read more session reports and live updates from the 11th Internet Governance Forum]
This session focused on exploring collaborative programs with a focus on women and technology in the Central and South Asia (CASA) region. The issues discussed were local content, digital literacy, the lack of infrastructure and inadequate policies.
The session was opened by Ms Safiullah Kamawal, TechNation, who stated that the majority of the women in Central and South Asia do not have access to education and technologies, and that Internet access is considered a privilege.
Experiences and activities from various regional countries were shared.
Ms Sahar Habib, Islamabad Civic Innovation LabCode for Pakistan, acknowledged the challenge of access to online content in Pakistan. Habib invited the collaboration of all relevant stakeholders in order to bridge divides involved in access. A lot of activities which include hands-on workshops and awareness raising and advocacy events for female students and professors are being held.
Habib expressed the worry that people in charge of IT policies do not have necessary IT background and lack the expertise of the Internet architecture. In conclusion she pointed out three existing issues:
dealing with the recently passed provision of Electronic crime bill
lack of local content
the existence of gender-based technology-driven violence against women (VAW)
Mr Omar Mansoor Ansari, TechNation Afghanistan, presented the work of TechNation and its and technology education services, which enhance the employability of both young women and men. With computer education programs, they offer classroom and tutorial space for non-computer-based learning, which includes:
Introduction to computing & digital literacy
Linux
Computer programming
Web programming
Mobile applications programming
Computer networks
Graphics, web & UI designing
Ansari presented the TechWomen Summit event they are organising, which gathers hundreds of women in technology and women in leadership to discuss latest technology trends and ways the new technology helps the improve life and work.
The session continued by dividing into break-out groups, which worked on recommendations for steps forward, which were reported back to the main group.
Group one reported back on fostering collaboration among regional countries by creating a network of women in technology. They expressed the need for capacity building programmes among youth and women.
The second group presented capacity building ideas which included online learning that could be done on a collaborative basis, creating a women's network in the region. The collaboration would be done through joint research, fellowships, and capacity building programs. The challenges they predict are financial and cultural.
The third group discussed the ways technologies can facilitate collaboration among women. They suggested a common platform for all interested women from the region, which would consist of educational resources in one place, a unique online repository of resources. The need for a regional event that women would host and join was expressed. Existing social platforms such as Facebook, Twitter, and LinkedIn should also be used as multidimensionalnal and evolving platforms.
The group concluded that there is still a lot of work to be done in enabling women to participate in active Internet related events. More capacity building materials are needed in local languages, and the challenge of cost persists. The mapping of female networks in the region is suggested as a next step. Special emphasis was put on the importance of bringing communities together and getting young girls excited about getting into ICTs.
by Aida Mahmutović
Related topics
Related event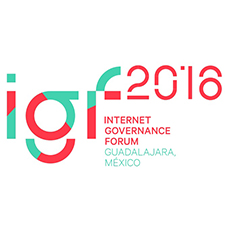 Related processes