Teaching internet governance – experiences from 10 years of SIGs
6 Dec 2016 13:00h - 14:30h
Event report
[Read more session reports and live updates from the 11th Internet Governance Forum]
Mr Wolfgang Kleinwächter, Chair, EuroSSIG, introduced the session highlighting that IG is a multidisciplinary phenomenon with a little bit of political, economic, social, science, cultural, and other dimensions. He indicated that academics got together and created a multi-disciplinary course that includes different disciplines, accommodating new needs. The result was the launch of the concept of the summer school on IG.
Mr Jörg Schweiger, CEO of DENIC, indicated that stakeholders involved in IG G must have a better understanding of how the Internet works, recognizing the need to go out beyond the technical community and reach stakeholders from all sectors. He mentioned discussions around the idea of building a global platform where schools on IG (SIG) can exchange their experiences, resources and contribute to the construction of more knowledge.
Ms Olga Cavalli, Co-founder and Academic Director, Latin America South School on Internet Governance, (SSIG), mentioned poor Latin American and Caribbean (LAC) participation and work on a program that could be more outreach oriented. She mentioned that the SSIGs in the LAC region have some rules, like full gender balance among fellows, geographic diversity, and no age limits.
Mr Baher Esmat, Vice-president, Middle East,ICANN, indicated that the first Arab SIG started in 2009, but then stopped. In 2013 with ICANN support, the Middle East school on IG started. Esmat noted that it uses a multistakeholder approach where other actors participate. He considered the work of these schools to be platforms for motivating more people to go to ICANN.
Ms Anriette Esterhuysen, Executive Director, Association for Progressive Communications, considered SIG to be leadership academies as well, bringing together people from civil society andsenior leadership from government and regulatory agencies, and others. Esterhuysen stated that IG capacity building is done by institutions who actually teach people about their own institutions. She highlighted that the African school on IG(AFRISIG) has an evaluation process that helps them to adapt and improve the curriculum.
Mr Jungbae An, Interim Facilitator Group Chair, Asia Pacific School on Internet Governance (APSIG), indicated that the mission of the Asia Pacific region is to provide IG courses to large populations. He said they focus on open courses, creating videos and collaborating with other SIGs at the IGF.
Mr Hartmut Glaser, Executive Secretary of the Brazilian Internet Steering Committee (CGI), highlighted the creation of a national SIG in Brazil, focusing on quality not quantity. They have two versions of the school, the normal school for general students, and the other one for lawyers, prosecutors, and members of the different courts.
Ms Avri Doria, Independent Researcher, pointed out that bringing fellows that already have experiences in different areas is key, as they may not be generalists. Most people, both faculty and fellows, come to the schools with only partial knowledge, a partial perspective, and the SIGs help them to fill out their perspective.
Mr William Drake, International Fellow and Lecturer, Media Change and Innovation Division, University of Zurich, indicated that it is a good idea to build a dynamic coalition (DC), to go to the next step and create a more decentralized kind of approach for sharing best practices and involving common understandings.
He considered it to be necessary to concentrate more on analytical things that improve the understanding of IG generally, instead of what's going on in particular institutions.
Mr Bertrand de la Chapelle, Director of the Internet and Jurisdiction Project, encouraged people to practice looking at things from different perspectives, and understand that there is not a bad guy or bad woman on the other side, it is basically that they have their own tasks to fulfil.
He mentioned the need to reach to more people and the proposed DC can help with this.
Mr Gonzalo Lopez-Barajas from Telefonica, highlighted that it is important to have the sense that there are different approaches by the different stakeholders and this is part of the knowledge taught by the SIGs.
Mr Andrew Harris from Amazon, considered that the SIGs provide a baseline knowledge that gives participants the ability to contribute in a meaningful way to the various Internet institutions globally. He asked attendees to strive for greater diversification of viewpoints in every aspect of the ecosystem.
Mr Keith Drazek, Vice-president of Policy and Government Relations at VeriSign, highlighted VeriSign's interest in supporting the multistakeholder model and ensure that newcomers into the IG space have a baseline ability to contribute, to learn, and to not feel lost in this big ecosystem.
Mr Thomas Schneider, Chair, ICANN Governmental Advisory Committee, highlighted that the SIGs are a capacity building exercise to bring a new generation of experts from all stakeholders into the discussion. He indicated that there are other stakeholders that actually learn one from each other and have learned how governments actually work.
Kleinwächter concluded by supporting the idea to create a decentralized mechanism and agreed quality standards for the schools, as quality many times is more important than quantity, taking into consideration that the SIGs are teaching the leaders of tomorrow.He said that a DC for SIGs is a tool, which will help us to establish these standard by developing criteria to encourage more engagement. Members of the group should collaborate equally, and there is not a plan to have a structure or coordination group.
He mentioned the need for a plan to develop a communication tool, and invited all activists in this new network to brings ideas and contribute, so that 10 years from now we will have a bigger community.
Moderator Ms Sandra Hoferichter, Manager, EuroSSIG, concluded by indicating that a DC is needed, and indicated she will move forward on making an official application to the IGF. She considered that representative from all stakeholder groups should be part of the DC so that we can actually work on a work plan. The discussion will continue by e-mail, with the expectation to schedule the official start of the coalition during the next IGF.
by Wanda Perez, Internet Society Dominican Republic
Related topics
Related event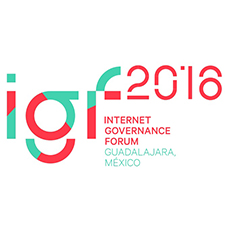 Related processes