Taking stock : Emerging issues – future of the IGF and IGF retreat consultation
9 Dec 2016 16:30h - 18:00h
Event report
[Read more session reports and live updates from the 11th Internet Governance Forum]
The Taking Stock session collected participants' reflections on the format and functioning of the IGF, its envisaged future, and takeaways from the IGF in Guadalajara. Mr Juwang Zhu, Director, Division for Sustainable Development, UNDESA, briefly provided the context, reminding participants that the mandate of the IGF has be renewed for another 10 years, and included a request that stakeholders should make progress on its working modalities, and implementation of the CSTD recommendations of the Working Group on the Improvements to the IGF. In this context, Zhu asked the participants to express their views on the vision of the IGF for the next 10 years, with reflections on improvements.
About 40 contributions from all the stakeholders were received, which could be grouped and summarised as following:
1) IGF mandate and operational modalities
An invitation to the new UN Secretary General to again appoint a Special Advisor for IG was supported by several speakers.
The need for comprehensive funding to support diverse participation from underrepresented groups was supported by several speakers; it was also stated that programmes like youth IGF fellowships should be supported.
CSTD recommendations on improvements to the IGF should be implemented.
Best Practices Forums appeared to be a good way to bring different stakeholders to discuss sensitive topics, one speaker said.
The outcome of the IGF policy dialogue should become substantial decision-making in the form of binding policies, one speaker said.
The IGF should plan to fade out over time, one speaker said.
2) IGF Outreach
A permanent IGF secretariat should be established, for the continuity of the IGF.
More involvement of youth, governments and decision-makers, and non-ICT-based companies, mainly from developing countries, should be seen.
Outputs of the IGF should be shared more proactively, not only online but also face-to-face within IGF-related and non-related international, regional and national forums.
Greater coverage of the IGF should be seen in mainstream media, not only through social media.
Dissemination of IGF outputs should go beyond optimising comments and contributions from within its community; there is a need to extend outreach to other global and regional processes in innovative formats like infographics and videos, with the help of IGF community volunteers.
The IGF and IG as topics should have greater outreach to schools and universities, and among teachers and youth.
3) Multistakeholder Advisory Group (MAG)
The MAG should do more than just coordinate the the annual meeting, namely it should look into the strategy and evolution of the IGF over several years, several speakers said.
In order to increase the involvement of governments from the global South, the MAG should initiate discussion with those governments very early in the annual process.
The MAG should engage with other organisations where governments gather, such as the Inter-Parliamentary Union. The selection process for MAG members within stakeholder groups should be clarified.
Deadlines related to MAG processes should be more flexible in order to allow stakeholder communities to consult internally.
The MAG should ensure that SIDS issues are institutionalised within the IGF.
A representative of the persons with disabilities, including the physically challenged community should be one of the members of the MAG.
4) National and regional IGFs (NRI)
Local inputs to the global IGF should be strengthened.
NRsI were seen as very important to the IGF as they bring issues to global discussions and allow global IGF discussions to be brought to local level.
The IGF should further strengthen its NRI track.
The IGF should strengthen NRIs and build national IGFs tied to their own communities.
Caution should be taken for NRIs not to create centralisation or institutionalise themselves.
National plans should provide support for sustainable activities of national IGFs.
The IGF should be well funded to have capacity to support NRIs, especially with capacity building initiatives.
The IGF should establish a closer relationship to IG schools and capacity building programmes in all regions.
5) SDGs
The focus of all future conversations should be linked to how to achieve the SDGs.
The IGF should provide synergy between the SDGs and IG, and outline concrete steps to align itself with SDG work.
The SDG community should be involved in IG discussions and IGF processes.
6) Event
The IGF should be held earlier next year, rather than in December.
Specialized workshops should be introduced for case studies and a focused set of capacity building exercises.
Better translation is needed.
A training session for the host country on how event accessibility requirements should be met should become part of IGF programme strategy.
Revolutionised settings can be introduced by gathering bright minds from different stakeholders in a room to discuss a particular problem and come out with answers.
7) Topics
Human rights, as well as digital inclusion which goes beyond access and infrastructure or economy should be at forefront of discussions.
Issues of electricity and how it is generated, and issues of spectrum and how it is shared, should be introduced.
The IGF should consider a significant space for discussions on topics of relevance for Small Island Developing States, primarily on access, critical infrastructure, climate change, and sustainable development.
More discussion about emerging technologies is needed, such as about the Internet of Things, artificial intelligence, and quantum computing.
Issues of equitable access to e-services, e-government in a broader context, e-development, and disability and gender barriers should be on the agenda.
Discussions about how the Internet can contribute to the issue of climate change should also be part of the agenda.
Several speakers alerted the audience about the changing framework of Internet openness and freedoms in Brazil, announcing a Guadalajara Manifesto that addresses these concerns.
Concluding the session, Zhu said that turning the IGF from a platform for dialogue into a platform for solutions and action would require a change in the mandate, and he invited all stakeholders to help support this transition, which was followed by a grand round of applause.
by Vladimir Radunović
Related topics
Related event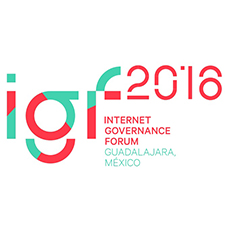 Related processes