Sustainable development, internet and inclusive growth
7 Dec 2016 11:00h - 14:30h
Event report
[Read more session reports and live updates from the 11th Internet Governance Forum]
The session addressed three principal topics: capacity building, inclusion of women and children, and the development of local content. The discussion was co-moderated by Dr Abdul Munhem Youssef, OGERO Telecom Chairman and CEO, and Dr Robert Pepper, Global Connectivity and Technology Policy at Facebook.
Ms Yolanda Martinez, Host Country Chair, invited the attendees to actively participate during the session and share their ideas, concerns and reflections to contribute to the generation of innovative solutions.
Mr Lenni Montiel, UN Assistant Secretary-General for Economic Development in the Department of Economic and Social Affairs, stressed that even though there are positive strides to achieving the Sustainable Development Goals (SDGs), there are still many obstacles to shortening the digital gap. Montiel specifically referred to the gap between developed and developing countries.
1. Inclusion of women and children
Mr Daniel Abadie, Secretary for Digital Government – Ministry of Modernisation in Argentina, highlighted the different initiatives that are being held in the country to address the digital gap such as giving training in coding, online sales, and basic abilities based on the Internet in order to generate employment for women and more opportunities for young people.
Mr Raúl Echeberria, Vice President of Global Engagement at ISOC, brought to our attention that the percentage of IT jobs that are held by women in the world is decreasing, and that most of the Internet content available is for men. Echeberria also mentioned the Youth IGF program lead by ISOC, in which more than 80 young people are participating in the IGF.
Dr Wael Abdel Aal, Aswan Heart Centre, said that special attention should be paid to the inclusion of women, the youth, and persons with disabilities, and he showed us a video about an Arab Regional ICT centre for persons with disabilities.
Ms Gabriela Rocha, Laboratoria, shared her organisation's initiative dealing with a social problem by using the talent of thousands of young women in different countries in Latin America. Laboratoria trains women without formal education to code within six months.
Prof. Liu Chuang, Institute of Geography and Natural Resources, China, shared the history of Madame Qiheng Hu, considered to be the mother of the Internet in China.
Mr Edmon Chung, DotAsia, emphasised the importance of youth participation in Internet governance, not just having them sit around but allowing these digital natives to have an active role in Internet policy-making.
Ms Ailyn Febles, Union of Informatics Professionals of Cuba, shared the Cuban initiatives regarding ICT and said that it is important to take into account the different realities and capabilities of development of different sectors and regions in the world, as well as each nation's priorities, their independence and sovereignty.
2. Capacity building
Mr Antonio Garcia Zaballos, Inter-American Development Bank, proposed the inclusion of the ministries of finance and tax authorities to the discussion of capacity building as it is important to achieve financial inclusion.
Mr Rajan Mathews, COAI, said that capacity building requires massive investment by private operators in India and is a major challenge. Mathews also underlined that the another issue in the country is education, as India has 26 official languages and the Internet's primary language is English.
Chung, asserted the role of the teachers as facilitators of a peer-based learning.
Mr Guy Berger, UNESCO, mentioned three important issues that have to be addressed when talking about capacity building: the need of understanding the Internet, the need of knowing your rights and the need of learning how to learn when you are online.
3. Local relevant content
Abadie talked about the importance of working together with other stakeholders to promote local content as many people still do not understand what the benefits of the Internet are.
Ms Megan Richards, Digital Connect – European Commission, talked about the importance of local languages in ensuring that local content is developed and highlighted the need of using local languages in IDNs.
For Echeberria, the Internet has to be relevant to people. He highlighted some examples in which local content helps the development of the Internet, such as with government services, and also mentioned the work of ISPs on improving the interconnection as a crucial way of hosting local content and not only improving the cost but also improving the experience of the users.
Chuang referred to big data as a type of content that all stakeholders need to pay special attention to in order to get the benefits.
Mr Eric Loeb, Senior VP, AT&T, mentioned education as a field to promote local content in and referred to distance learning. In addition, he said that DirectTV is using their infrastructure to reach remote communities by bringing them online education.
Mr Jari Arkko, IETF, Expert on Internet Architecture, said that the quality of the Internet needs local content and that a multistakeholder approach is needed.
Other issues that were mentioned were content for entertainment and business models.
by Agustina Callegari, Internet Society Youth Obsevatory
Related topics
Related event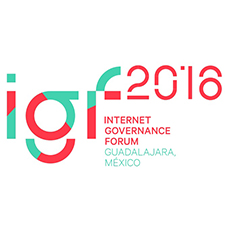 Related processes