Stanford university: Deliberative poll on encryption
5 Dec 2016 14:00h - 19:00h
Event report
[Read more session reports and live updates from the 11th Internet Governance Forum]
The Stanford University Day 0 workshop was a further examination of the potential that deliberative polling could bring to global multistakeholder discussions and decision-making on Internet governance issues. The first workshop was held last year in João Pessoa.
Participants were first taken through a short simulation of how deliberative polls are conducted. Where, in real world deliberate polling, discussants spend hours discussing a topic, the IGF 2016 example was limited to under an hour.
The deliberative process consists of:
An initial poll to a diverse range of participants in the deliberative polling project (no more than 10-15 participants)
Impartial information distributed to the participants
Small group discussions between participants, followed by questions from the participants to experts and policymakers
A second poll, to gauge how much, if at all, the participants' views on the topic under discussion have changed
Following the truncated review of the impartial information and small group discussions, the workshop facilitators, James Fishkin, Max Senges, and Jackie Kerr – all from Stanford University – discussed how deliberative polling could be used in the global context of multistakeholder Internet governance, to fill the gaps that deliberative democracy fills at national and lower levels of governance.
They noted that deliberative processes could, by their inclusion of representatives of many different backgrounds and interests in small, trusted settings, help to understand specific topics, by allowing all participants to share their views openly, and not in stakeholder silos.
By breaking down silos, no one stakeholder can use their external power (political or resources) to impose their views on the group's discussion and collective understanding of a topic of shared public interest.
Fishkin noted that when participants in deliberative polling demonstrate large changes of views between the first and second polls, it could be an indicator that the topic is not yet mature and ready for consensus decision-making.
The facilitators encouraged participants to provide feedback on the potential usefulness of the process, as well as ways to help improve it in the context of IGF and Internet governance. Suggestions that were made:
The impartial documentation used in the workshop as an example was US-focused. For the documentation to work in an international context, it would need to be broader in scope.
The use of IGF participants to conduct deliberative polls on Internet governance issues would only obtain the views of those who have the resources to attend IGF and not the full range of perspectives on topics.
While the facilitators had urged participants to participate as 'netizens' rather than as members of defined stakeholder groups – and it had worked – if deliberative polling increased in importance in the Internet governance sphere, the entities sending their representatives to participate may not wish for this netizen concept of 'speak as individuals' to apply to discussions of topics that they have particular interests in.
More information on the process of deliberative polling is available on Stanford University's website.
by Samantha Dickinson
Related topics
Related event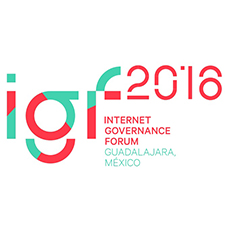 Related processes