Regional participation in Brazil: Growing initiatives
6 Dec 2016 10:00h - 10:30h
Event report
[Read more session reports and live updates from the 11th Internet Governance Forum]
The session started with an introduction by the Moderator Ms Renata Baltar, Academic at UNIFOR, Brazil. She spoke of the importance of community engagement using as an example a set of activities from different Internet governance perspectives from Brazil involving inspirational groups of activists, researchers, academics, and practitioners on Internet governance. Baltar said that the initiative in Brazil regarding Internet governance is very encouraging and has created a vibrant Internet governance community that will shape the future of the Internet in the country.
Mr Gustavo Paiva, Universidade Federal do Rio Grande do Norte (UFRN), Brazil, gave a brief summary of the research activities on Internet governance at his university. He added that the research group focused on Internet governance had been approved by the National Council of Technical Development. It started at IGF2015 where they first contacted people with different Internet governance skills to begin its preparatory process. This was essentially a learning experience. The group is now working on the creation of a new curriculum on Internet governance using IGF content as well as other highly skilled stakeholders from different sectors. In his opinion, there is no better way to teach Internet governance than to be inspired by the community of stakeholders. He shared that the group is composed of 25 researchers, including undergraduates, scholars, and human rights activists. In 2017, in the second semester, the law course will include two disciplines based on Internet law. Paiva concluded that the lesson here is that IGF and its universal content on Internet governance are a founding stone and a shining light for everyone, whatever their discipline.
Ms Kimberly Anastácio, political scientist at the Beta Institute for Internet and Democracy – (IBIDEM), Brazil, said that the discussion on Internet governance took a long time to get going in different centres in Rio de Janeiro and Sao Paulo. Groups, mainly activists and researchers, are starting to see the changes in other stakeholders (government and the private sector) as result of their activities. A coalition was created last July to open new channels of discussions and to establish some kind of presence on national congress around human rights issues for online users. They created a national agenda regarding a set of civil rights that are under discussion with the Supreme Court. While the coalition has many activists and researchers and different groups working together on Internet governance literacy, Anastácio concluded that it's still urgent to engage more people in different activities and groups across different regions in Brazil.
Mr Ephraim Percy Kenyanito, Sub-Saharan Africa Policy Analyst at Access Now, started with a brief introduction of the Access Now experience in Latin America. He shared Access Now's experience from its regional connection in Brazil noting that the Access Now team went to UN last December to discuss a set of local Internet government issues. Kenyanito added that they shared their local experience with people during IGF 2015 and it was a very collaborative process. He concluded that partnering with Latin America countries and sharing resources and best practices should be the objective.
During the open discussion, some questions were asked about the divergence of Internet governance in different regions in Brazil, such as the north and southwest. Other points were raised about interactivities and integration of other stakeholders. The role of universities in spreading Internet governance principles across different regions not only locally but also globally was also raised. It was recognised that activists in Brazil have many layers of well-developed projects in which they are still trying to perfect their approach. Internet accessibility is also an issue in Brazil, an obstacle that should be considered in promoting Internet governance principles.
At the end of the session, Baltar concluded that pursuing people engagement from different stakeholders in several regions in Brazil is among the urgent action points to consider in this process.
by Hafedh Yahmadi, Internet Society Tunisia
Related topics
Related event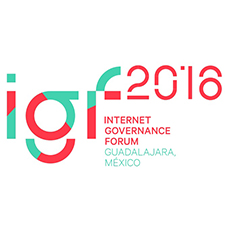 Related processes