Practical challenges in tackling online hate speech
9 Dec 2016 15:45h - 16:00h
Event report
[Read more session reports and live updates from the 11th Internet Governance Forum]
This session started with a presentation from Mr Arjun Jayakumar, representative of the Software Freedom Law Center of India, who spoke about the current situation in his country and the world in relation to hate speech and the use of social networks to violate human rights. He indicated that his organization had mapped the problem and made some recommendations.
Jayakumar also mentioned that the Internet allows freedom of expression and the exercise of many rights, but the Internet also being used to violate them. Examples include harassment in social networks, discrimination, and violence. He emphasized that it is difficult to fight them because there is not much regulation on Internet.
Jayakumar ended his presentation by talking about intermediaries' liability, and inviting the audience to get to know his organization and the recommendations they have created to fight against hate speech. A participant from New Zealand intervened to support this initiative and said that hate speech also exists in his country, and that many organizations around the world are working to fight it without violating other human rights.
by Carlos Guerrero Argote, Internet Society Peru
Related topics
Related event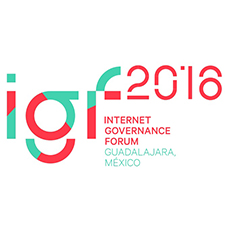 Related processes