Open forum: ITU
7 Dec 2016 17:00h - 18:00h
Event report
[Read more session reports and live updates from the 11th Internet Governance Forum]
Ms Doreen Bogdan-Martin, Chief of Strategic Planning and Membership Department, ITU, opened the ITU Open Forum, which consisted of two parts:
An overview of work to implement the WSIS Action Lines
A showcase of 2016 WSIS Prize winners and champions from the Americas
WSIS Action Lines
Mr Cedric Wachholz, Programme Specialist, Communication and Information Sector, UNESCO, reported on the work of the United Nations Group on the Information Society (UNGIS). UNGIS consists of 30 different UN agencies and is currently chaired by UNESCO. UNGIS members have conducted work within their agencies to align use of ICTs to enable achievement of the Sustainable Development Goals.
Ms Cécile Barayre, Economic Affairs Officer, ICT Analysis Section, Division on Technology and Logistics, UNCTAD, reported on UNCTAD's WSIS activities. She reported that Internet access has the potential to generate over USD 2.2 trillion in additional Gross Domestic Product and more than 140 million new jobs in developing countries. E-commerce, in particular, will be a driver, so UNCTAD is encouraging the private sector to partner with them and pool capabilities and resources via the eTrade for All initiative. The initiative, launched mid-year, currently has 22 private sector members. Barayre invited participants to join UNCTAD's e-commerce week in Geneva, 24-28 April, in Geneva, Switzerland.
Mr Alejandro Patiño, ICT specialist, Division of Production, Productivity and Management, ECLAC, suggested that the WSIS SDG Matrix take into account regional and national planning processes. He reported that in the Latin America and Caribbean region, the Economic Commission for Latin America and the Caribbean (eLAC) strategy, first approved in 2005, currently has 23 objectives related to use of ICTs in the region, with a target date of 2018. Patiño also reported that the first UN World Data Forum, to be held in Cape Town, South Africa, 15 to 18 January 2017, would be key to the achievement of the SDGs, as accurate monitoring and reporting on the progress of the SDG targets was essential to the achievement of the SDGs.
Ms Constance Bommelaer, Senior Director, Global Internet Policy, Internet Society, stated that the WSIS+10 process that culminated in UN resolution A/70/125 was the beginning of a new phase of WSIS implementation, and marked the need to reconsider the methodology for implementation, as well as how to accelerate the rate of implementation.
Mr Justin Caso, Technology Policy and International Affairs Advisor, IEEE, highlighted the importance of local grassroots efforts to achieve the SDGs.
H.E. Mr Janis Karklins, Ambassador, Permanent Mission of Latvia to the UN in Geneva, Former President of the WSIS Prep. Committee for the Tunis Phase of WSIS, noted that the first step after WSIS+10 has been to develop national plans for implementation, and that the next step is implementation, and to ensure mistakes are not repeated in multiple implementations, it is important to start sharing experiences about what works and does not work at WSIS-related events, such as the WSIS Forum and the IGF.
WSIS prize winners and champions
There was little time left for comments and questions from the audience; however, one audience member noted that the US government had made ICTs, Internet freedom, and connectivity top agenda items over the past 8 years and hoped that the new administration would continue this.
The ITU Open Forum was moderated by Mr Vladimir Stankovic, ICT Policy Analyst, WSIS, ITU.
by Samantha Dickinson
Related topics
Related event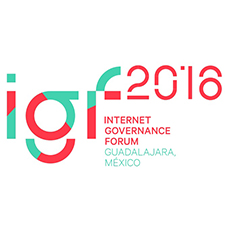 Related processes