Open forum: Cuba
9 Dec 2016 13:30h - 14:30h
Event report
[Read more session reports and live updates from the 11th Internet Governance Forum]
The Open Forum—Cuba focused on the interplay between ICTs and education, and collaborative efforts to improve education, made possible by the Internet. It was noted that the Internet in Cuba is an object of study, a working tool, and a teaching aim.
According to the video shown, ICTs are available around the country. Computerised facilities – IT centers and informatics clubs – have been established in various places. ICTs such as voice synthesizers, Braille printers and scanners, and equipment for deaf students have also been introduced for people with special needs.
The video showed that ICT's are particularly being used for development of pedagogical software for educational institutions, while multidisciplinary teams are assisting this process with preparing pedagogical and didactic bases. A general introduction of ICTs into the educational system was accompanied by a thorough research project that suggested the way ahead, including the testing of the effectiveness of ICTs by groups of children 4-6 to confirm whether they promotes cognitive development.
In 2011, the collaborative project 'Juntando Aulas' (Joining Classrooms) was initiated to enhance collaboration between teachers and students while using the Internet, including with students in Colombia and Costa Rica. The portal 'Cuba Educa' (Cuba Educates) was established to share educational content and services targeting students, teachers, and family, and was integrated into the LAC network of educational portals. The 'Hula hula' project, proposed to the Ministry of Education by the teachers of Cienfuegos province in central Cuba, connected 1600 schools to the student social network, allowing students to share information, videos, and experiences, while content inappropriate for educational standards is moderated or removed.
With regards to the labour training, there is specialisation in ICT at universities, including a special major of five years to train ICT teachers. In addition, local companies participate in the training of students in schools, and the students spend some time completing internships in these companies, with a possibility for employment after graduation.
Internet governance also has a place in the educational system. According to the panel, young people are taught about governance, and there are classes about Internet Governance as well. Cybersecurity elements are present in the computer sciences programme, and the curriculum is regularly updated to follow the emerging trends like social networks.
Audience contributions praised the educational efforts and models in Cuba, as well as the fact that 50% of the national budget goes to education. It was also noted that these efforts contribute significantly to achievement of the SDGs.
by Vladimir Radunović
Related event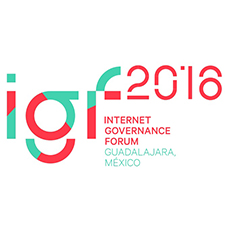 Related processes