Open forum: Japan
6 Dec 2016 13:30h - 14:30h
Event report
[Read more session reports and live updates from the 11th Internet Governance Forum]
Japan's Open Forum on Day 1 of IGF 2016 consisted of reports on the processes and outcomes of the Ise-Shima Summit, ICT Ministers' Meeting and Foreign Ministers' Meeting, held in April and May this year. Japan hosted the meetings in its role as the 2016 Chair of the Group of Seven (Canada, France, Germany, Italy, Japan, United States, European Union).
Mr Masaaki Sakamaki, Executive, Docomo CS Co.Ltd, moderated the session.
Mr Shigeki Suzuki, Vice-Minister for Policy Coordination, Ministry of Internal Affairs and Communications, Japan, reported briefly on the meetings held in Japan in March and April this year:
G7 ICT Ministers' Meeting
29-30 April 2016, Takamatsu City, Kagawa Prefecture
http://g7-meeting-takamatsu.kagawa.jp/en/g7.html
This was the first G7 ICT Ministers' Meeting in 21 years. The previous meeting was held in 1995.
Because of the vital importance of open multistakeholder participation in the development of the Internet, Japan decided it was important to host a G7 ICT Multistakeholder's Conference alongside the Ministers' Meeting. Suzuki noted that multistakeholder participation would be vital going forward, in developing policy guidelines for emerging areas such as the Internet of Things and Artificial Intelligence.
Three documents were agreed to at the ICT Ministers' Meeting:
The outcomes of the Ministerial Meeting will be presented at two major meetings in 2017:
G20 Meeting, Germany
G7 Leaders & Ministers' Meetings, Italy
Following the summary of the ICT Ministers' Meeting, Sakamaki opened the meeting to input from participants in the G7 meetings in Japan.
Ms Megan Richards, Principal Advisor to Director-General of DG CONNECT at the European Commission, reported on some of the European Commission's activities, noting that Europe's goal to develop a good, robust, single digital market would make it easier for the European Union to engage with world.
Mr Stefan Schnorr, Director-General for Digital and Innovation Policy, the Federal Ministry for Economic Affairs and Energy, Germany, spoke on behalf of Germany in its role as President of the G20 (a role which they assumed at the beginning of December 2016). Schnoor stated that Germany would host the G20 Meeting for Ministers in charge of digitalization in Dusseldorf, 6-7 April 2017. More details about the G20 ministerial meetings in 2017 are available at https://unctad.org/system/files/non-official-document/dtl_eWeek2017c02-G20_en.pdf
Ms Kathryn Brown, President and CEO of the Internet Society, and Dr Makoto Yokozawa, Vice Chair, Japan Committee on the Internet Economy Industry Forum, Sub-Committee on Information and Telecommunication Policy of the Japanese Business Federation, also spoke, noting the great progress made in including non-government stakeholders in the G7 events in Japan.
More information:
The G7 Foreign Ministers' Meeting, April 10 – 11, 2016, Hiroshima City, Hiroshima, produced a Joint Communiqué with 'cyber' as one of the key themes.
The main G7 meeting, the Ise-Shima Summit, May 27, produced two outcomes with Internet-related content:
For more information on all the ministerial meetings held by Japan in April and May, see:
http://www.japan.go.jp/g7/summit/meetings
by Samantha Dickinson
Related topics
Related event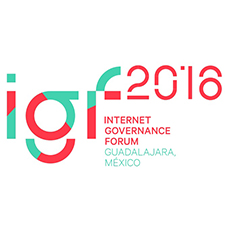 Related processes
Related technologies