Observatories-CGI Brazil
8 Dec 2016 10:00h - 11:00h
Event report
[Read more session reports and live updates from the 11th Internet Governance Forum]
The moderator, Mr Vinicius W. O. Santos from CGI.Br, started by explaining that the objective of the session was to announce the progress of the projects that are leading different Internet observatories around the world. In addition to being able to explain the current landscape, the speakers were invited to talk about the challenges and perspectives they have from their respective organisations. The session was organised as a continuation of a dialogue among the observatories that was officially started at last year's IGF.
The panel was divided into 4 parts. The first two consisted of reviewing the current context and the challenges faced by the different observatories. The third focused on the progress that has been made and, at the end, the microphone was open to receive questions and comments from the audience.
The first speaker was Ms Kasia Jakimowicz, representative of the Global Internet Policy Observatory (GIPO). Jakimowicz spoke about the context in which this observatory emerged and the importance of mapping the initiatives that are emerging. The GIPO team has created a federation of mapping observatories, which was briefly presented.
According to Jakimowicz, some of the identified barriers and challenges belong mainly to these indicators: availability of resources for further development, relevance of information, taxonomy/semantics, and multilingualism. She concluded by saying that there is a lot of diversity among all the organisations working on this joint project. Most of them produce material that serves to create public policies, so most focus on global issues. She stressed that in some cases, the work of some observatories is on a voluntary basis, with financial project backing.
Next, Dr Tereza Horejsova, representative of DiploFoundation and the Geneva Internet Platform (GIP) Digital Watch, emphasised the importance of the mapping of observatories that GIPO undertook. She said that it is vital to ensure that the information produced by observatories does not include any duplication of efforts; the fact that they are talking to each other is essential.
Ms Carolin Weisser, representative of the Global Cybersecurity Capacity Centre, emphasised the need to facilitate access to content and establish a more efficient mapping system that allows further analysis by specialists. In turn, Mr Diego R. Canabarro of the Brazilian Internet Observatory spoke about the experience in Brazil and how they had always worked with a multilingual approach.
Mr Paul Fehlinger, Deputy Director and Co-founder of Internet & Jurisdiction,  talked about the Internet & Jurisdiction project he is running and introduced the complexity of a multilingual approach in cases where complex academic legal issues are discussed  which cannot relate to on machine translation.
Comments were made from the public on some of the challenges facing the observatories. Some related to taxonomy and information management, and also the creation of spaces to share experiences and good practices.
In answering, the speakers made a  common point to mention that the multilingual approach is present or planned in most initiatives.
by Carlos Guerrero Argote, Internet Society Peru
Related topics
Related event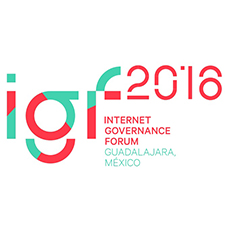 Related processes