NRIs coordination session
9 Dec 2016 11:15h - 12:45h
Event report
[Read more session reports and live updates from the 11th Internet Governance Forum]
The working session was organised by Ms Alice Si and brought together National and Regional Initiatives (NRIs) coordinators from all over the world to share their experiences, challenges and opportunities.
The moderator Ms Sylvia Cadena welcomed everyone and introduced all the NRIs coordinators and the guest from the UN, Mr Juwang Zhu, Director of division sustainable development, DESA, who said NRIs contribute to the Internet Governance Forum (IGF) and their discussions make it richer. He added that they will like to know how to show their support in a way, that maintains their autonomy and independence.
The moderator continued that they will need to know their successes and requirements for success in 2017. She stated that surveys show four key priorities in order of importance as follows:
Awareness and participation
Funding
Helping to grow
Helping to grow number of NRIs
Ms Lynn St. Amour, MAG chair, said the work of the NRIs is reflected in the work of the global IG and other stake holder communities, so their input and topic should come earlier in the IGF process and that all suggestions are welcome.
Mr Chengetai Masango, IGF Secretariat, thanked NRIs for collaboration which has taken IGF forward, and added that he is the focal point for support of NRIs, so contacts for collaboration are welcome.
Ms Anya Gengo, IGF Secretariat Focal Point, gave data on growth of NRIs and key challenges identified through NRIs main sessions. She stated that at the end of the first IGF mandate, there were 37 IGF initiatives which grew to 79 by the third mandate. The key challenges identified where:
Funding and fund raising internally
Stakeholder engagement
Mutual support between NRIs and the global IGF
Need for support and collaboration
Bringing the voices of the youth to the global IGF
Bringing input from the global IGF to regional and national youth IGF.
Representatives and NRIs coordinators from different regions spoke for few minutes as follows:
A representative of the Trinidad IGF, appreciated the support from the UN that is helping raise awareness of NRIs. She added that some of the global discussions are implemented at the national level while considering the EuroDIG specificities.
Ms Mary Nma Uduma, Nigeria and West Africa IGF, said they need infrastructure and funding. She explained that they could not have remote participation because of connectivity problems and could not have also was participants physically present because of cost. Representation in their IGF meeting was small. She concluded that private sector participation is almost absent.
Italy's representative expressed the need for a document that should map out the plans to reach all stakeholders in order to increase participation.
Central Asia's representative expressed the need to have more UN officials present in their IGF events to give more value and importance to it.
UK's representative stressed on the need to increase diversity in participation especially involving the youths. He mentioned the existence of a youth panel at their regional IGF.
United Arab Emirate's representative said they are 40 years old today, and are presently evaluating and reforming the Arab IGF. He said they are focusing on funding mechanism and how to make it sustainable and effective. He concluded that they are also interested in engaging the private sector and government.
Columbia's representative said they are in their third year and are faced with the challenges of becoming a reference space on local IG issues and training for the youths.
The workshop ended with remote participation from NRIs coordinators from many other countries and regions around the world and most of them insisted on increasing youth participation, capacity building and the need to engage all stake holders.
by Foncham Denis Doh, Internet Society Cameroon
Related topics
Related event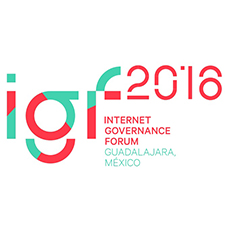 Related processes