ISOC: Collaborative leadership exchange (Part II)
5 Dec 2016 16:00h - 17:00h
Event report
[Read more session reports and live updates from the 11th Internet Governance Forum]
The afternoon's Collaborative Leadership Exchange started with an overview of the morning's session. The moderator explained that the workshop's aim is for participants to meet others who share the same interests and projects. The future of Internet governance depended on new people taking a more active role in the issues, he said.
After an ice-breaking session, Raúl Echebarría, Vice-President of Global Engagement, Internet Society, took the floor to explain the importance of participating in the IGF, and the future of governance processes. He mentioned on different occasions that he – together with other leaders within the Internet ecosystem – were former fellows of different Internet Society programmes and other organisations as LACNIC, and ICANN. 'Those who have the power to make decisions must know that at some point that they must prepare others to be able to do the same. New leadership is needed to ensure the future of the Internet.'
Discussions groups, led by volunteers, were then formed to discuss privacy, the digital economy, Internet as a Human Right, Big Data, leadership on Internet governance, and connectivity.
Every participant joined one of the groups to discuss the assigned issue, in English or Spanish, for 45 minutes. A person from each group was tasked with summarising the discussed ideas and projects. A board captured all these ideas for everyone to see.
Before the workshop wrapped up, participants also discussed the conclusions from their discussions with other groups. While some discussions presented no controversies, others – such as Privacy and Big Data – triggered heated debates and led to many unresolved questions. Some of these questions will be discussed during the IGF, the moderator said.
At the end of the session, the moderator thanked the participants for taking part in the workshop, and encouraged them to continue the discussions in other workshops and throughout the IGF.
by Carlos Guerrero, Internet Society Youth Observatory
Related event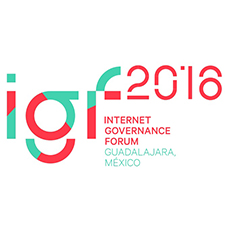 Related processes