Internet Society: Collaborative leadership exchange
5 Dec 2016 10:00h - 14:00h
Event report
[Read more session reports and live updates from the 11th Internet Governance Forum]
The session began with all participants introducing themselves and the Internet governance topics they would talk about. Some of the topics mentioned included privacy, youth participation, cybersecurity, gender divide, digital divide, accessibility, freedom of expression, online harassment, and net neutrality. Participants included Youth@IGF representatives and Internet Society IGF Ambassadors. Volunteers from the audience chose from ten topics:
Addressing the digital divide: rural
Addressing the digital divide: gender
Youth participation in Internet governance
Cybersecurity with a focus on youth
Net neutrality
How the Internet can support the SDGs
Working with government — stories of success, sharing tips and tactics
Effects of the transition
Leadership skills — sharing experiences, tips, and tactics
Accessing and using the internet in politically oppressive and restrictive societies
Participants were then invited to choose from these topics, form a group, and start a 45-minute discussion mainly focusing on solutions rather than identifying problems. Spokespersons chosen from each group then presented very brief highlights from the discussions.
Regarding the IANA transition, it was underlined that equal representation of each stakeholder must be ensured.
Digital divides in gender and rural areas were addressed with calls for more effective leadership from traditional institutions and governments, for making the language surrounding these issues simpler, for lowering the costs, and for increasing capacity building efforts.
The discussion on Internet access in politically oppressive societies brought together participants from various countries and backgrounds who concluded with a variety of solutions including focusing on offline networks to ensure information is distributed even if it is blocked within a certain country; de-criminalising encryption (in societies/countries where it is criminalised); and creating and keeping pressure on the private sector regarding freedom of expression and access.
On how the Internet could help with achieving the UN SDGs, the group presented highlights including simplifying the UN language, connecting communities with similar issues, and creating grassroots programmes for youth to ensure the continuation of the pursuit of reaching the goals.
Towards the end of the first part of the sessions the participants were invited to form new groups with more specific topics to discuss. Among the new topics were tools to tackle online harassment, the role of the Internet in fighting climate change, child safety online, youth policies in Internet governance, and feeding back input from the IGF to local communities.
The session took a break for lunch to continue in the afternoon with clear highlights from the discussions.
by Su Sonia Herring, Internet Society – Turkey Chapter
Related topics
Related event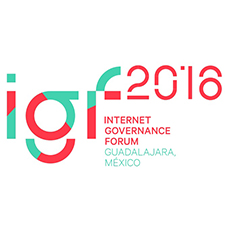 Related processes