Implementing human rights standards to the ICT sector
6 Dec 2016 11:15h - 12:45h
Event report
[Read more session reports and live updates from the 11th Internet Governance Forum]
The workshop moderated by Luca Belli, Center for Technology & Society at FGV, brought different stakeholders to discuss how the ICT sector can effectively implement its responsibility to protect human rights. What are the challenges faced by companies in this aspect and how can they be jointly addressed? The debate provided many examples of good practices from various actors. It stressed the request to get from a content layer of the Internet to a technical layer. It seems to be important to understand and to take into consideration the technical level and to implement good standards there as well. Another intriguing fact mentioned by several speakers was that a need for transparency from a human rights perspective now comes from companies and investors themselves. Besides ethical reasons, the companies have to follow business reasons. Given that the debate on human rights on the Internet has become vibrant in recent years, the firms now understand the whole issue as a question of good reputation.
The session started with Amos Toh on behalf of David Kaye, UN Special Rapporteur on Freedom of Opinion and Expression. Toh gave an overview of the work that the mandate of the UN Special rapporteur is undertaking, and mentioned future tasks for the next couple of months. The current goal is a study of state regulation in the ICT sector and its impact on freedom of expression and corporate responsibility in respecting human rights. The next phase of the project will be focused on telecommunications infrastructure. A special focus will be given on the tension between infrastructure safety and respect to customer privacy and freedom of expression.
The next speaker, Rebecca MacKinnon, New America, introduced the Ranking Digital Rights Corporate Accountability Index. In the ranking digital rights projects they evaluated 16 Internet telecommunication companies from a different range of jurisdictions. MacKinnon mentioned several focus areas of the index such as: public commitment, data collection and handling; reasons for account or service restriction; notifications of users' restrictions; processing of data requested by governments, etc.
The third speaker, João Brant, OBSERVACOM, reported on how the intermediaries can impact some aspects of freedom of expression. He supported his point by showing an example on Facebook that automatically blocked an old photography of nude indigenous people. His main message to the audience was that intermediaries should not be liable for what other people do but on the other hand, they have a responsibility to respect human rights. Understanding and respecting different cultural settings is also essential. It is important to find a balance and understand how to promote and maintain a great cultural diversity, Brant concluded.
Jamila Venturini, Center for Technology and Society at FGV, described the findings of a research that analysed terms of service of 50 online platforms. Venturini identified several challenges and provided interesting outcomes of the study. These include: the availability of binding documents, privacy policies, use of technical terms that may not be understandable by common users, and dispute resolution.
Katie Shay, Yahoo, shared with the audience Yahoo's experience in the field of human rights. Then she listed activities that are currently being undertaken by Yahoo. Besides external activities within various groups that operate in the human rights field, Shay mentioned the internal side of Yahoo's commitment to human rights. A special team dedicated to human rights, Business and Human Rights Program, assessment of human rights implications of new products, and a careful human rights analysis of acquisitioned firms and products.
Peter Micek, Access Now, described main activities of his organisation. His advice on how to extend the norms of keeping the Internet on, resilient and open was to approach top level institutions like the United Nations, GSMA, governments and regulators.
by Radek Bejdák
Related topics
Related event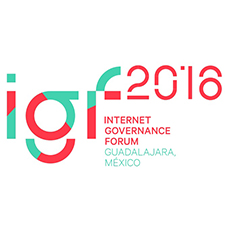 Related processes