Best practice forums and policy options for connecting the next billion
9 Dec 2016 11:00h - 12:30h
Event report
[Read more session reports and live updates from the 11th Internet Governance Forum]
The session presented the outputs of the 2016 IGF stakeholder-driven best practice forums on IXPs, IPv6, Gender and Access, and Cybersecurity, as well as showcased the outcomes of the phase II of the IGF policy options for connecting the next billion. The session started with a brief introduction by the chair Ms Constance Bommelaer, ISOC, of the role of the international community to contribute to the debate.
Co-moderator, Ms Helani Galpaya, LIRNEasia, gave an overview of IGF 2016's community intersessional programme which is related to policy options for Connecting and Enabling the Next Billion (CENB).
Mr Markus Kummer and Mr Maarten Van Horenbeeck, spoke about the 2016 IGF BPF on cybersecurity. Kummer, talked about CSERTs as an important project on cybersecurity and how to link it to the SDGs, he added that some cybersecurity discussions are still had by governments only, the objective of BPF was to break this silence and engage all the stakeholder to take part in these cybersecurity dialogues. Van Horenbeeck said that they realised that the term 'cybersecurity' is controversial and noticed that the debate on this subject's issues is not yet a multistakeholder-based dialogue. He added that they are working on enforcing more communication and collaboration among many stakeholder groups to participate. He mentioned work in areas where communication was not working. Lastly he said that technology and security are a two top topics that offer new opportunities for civil society to get engaged in such a debate. He asked how to identify some cybersecurity solutions or best practices that can go with SDGs; the most important challenge is that cybersecurity expertise is not spread effectively among the international community.
Ms Renata Aquino Ribeiro and Ms Jac Sm Kee spoke about the 2016 IGF BPF Gender and Access.
Ribeiro stressed on the importance of a regional strategy of communication to achieve maximum outreach about the experiences related to gender divide. She added that the ITU and UN women initiatives are joined in a collaborative manner to work on different issues of gender divide and access for better improving communication in 2017. She said that for regional IGFs they gathered information from the Brazil IGF, and from Asia Pacific countries and still need other regional information from IGFs to build a more consistent document for a global level discussion. She concluded they are still missing more community engagement to bring the BPFs to a global level.
Ms Izumi Okutani and Mr Sumon A Sabir, presented the 2016 IGF BPF IPv6.
Okutani introduced IPv6 as the future addressing solution as IPv4 has run out of addresses available. She said that IPv6 is the new solution, they have made a summary of the situation of IPv6 deployment, issues and challenges in the world. She added, some operators observed that their traffic is using 70% of IPv6 addresses. She added that policy makers can collaborate with vendors to encourage more IPv6 deployments. In the area of capacity building, she added that governments and the private sector require IPv6 training programmes. She concluded that connecting the next billion goes through an effective use of IPv6.
Sabir, representing the industry, explained the readiness, availability and willingness of the private sector to promote IPv6.
Ms Jane Coffin from ISOC spoke about the 2016 IGF BPF IXPs, she noted that building trust between different stakeholders is essential in promoting IXPs and the technical community's engagement plays an important role for growing and developing IXPs. She added that the idea is to make IXPs successful for many countries in the world. She said that they are working with IX-F and many organisations to share relevant IXP documents, and technical materials for ISPs. With BPF, they aim to make it available to all the community.
Mr Frank Larue, UNESCO, noted the relevance of the BPF as an approach that works closely with different stakeholders. He added, we still believe in this BPF approach as well as its community contribution – the Internet is a mechanism of ideas and knowledge. He concluded in saying that UNESCO is giving a lot of focus on developing relevant content on policy development, universal access, and to make a gender approach in connectivity. IGF has demonstrated that the Internet can only be understood within a multistakeholder environment, adding that IGF 2016 emphasised the importance of dialogue and on sharing the best practices.
At the end of the session, the moderator concluded that the IGF best practices forum is a multi-contextual and multi-actor dialogue forum, it is an example of a successful initiative, spreading out community expertise and best practices.
by Hafedh Al Yahmadi, Internet Society Tunisia
Related topics
Related event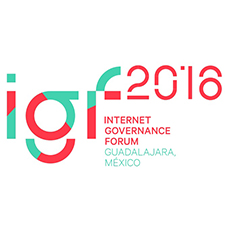 Related processes