Free expression and extremism: An internet governance challenge
7 Dec 2016 10:00h - 11:30h
Event report
[Read more session reports and live updates from the 11th Internet Governance Forum]
Mr Lary Magid, CEO of Connect Safety, explained the importance of talking about online extremism and that it affects men and women and their families and communities as a result of radicalisation. A rising number of victims are directly affected by this serious is topic of building a free society. Online extremism lead to 9/11 and had an enormous impact on free expression in the US and beyond.
Mr Carl Miller, Research Director for the Centre for Analysis of Social Media (CASM) talked about what drives extremism and what causes extremism. There are four causes, the first one is echo chambers, network mediated information for disseminating information. He added that many views around censorship are illegitimate and shouldn't be done under any circumstances except for positive censorship based on moral or ethical issues or for national security reasons. He said the definition of terrorism around censorship has a lack of global definition, which means different things to different governments. The actual ISPs should be taking responsibility to control content online with cybersecuirty and the majority of people are not content with the current state of play of Internet governance, that there is a need for more transparency, capacity building and grassroots engagement with dictatorial regimes and capacity building to lead to an open and safe place for the internet.
Mr Jonathan Hossain, Vice President for Science and Outreach, EcoHealth Alliance, talked about how extremism is embedded in human behaviour both online and offline. Balancing human rights and national security priorities are crucial with regards to online extremism. Policy makers should work more on policy issues related to counter extremism, crime prevention, education, critical thinking and building resiliency. How can signs of someone being radicalised through counter violence extremism policies be identified? He said there is a need to know how to promote a counter-narrative strategy to prevent radicalisation and extremism using social media facilities more strategically to drive communication. It is all about how to build resilience to penetrate those echo chambers and provide narratives that resonate with millennials. He said the global internet community needs a broader approach on who should do what in the battle and that extremists are good at using the internet to fight to survive so the recommendation is to show them that we know how to use technology. Hossain said that the Islamic state in Iraq (ISIS) is not simply a terrorist organisation but a social movement. There is a need for our governments to find collaborative solutions for social media. There is a need to reach people and achieve resonance, through social media and mainstream media.
by Hamza Ben Mehrez, Internet Society Tunisia
Related topics
Related event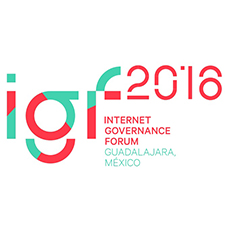 Related processes