eNACSO: The internet of toys and things
5 Dec 2016 16:00h - 17:30h
Event report
[Read more session reports and live updates from the 11th Internet Governance Forum]
The chair of the panel, technology journalist and Internet safety advocate Mr Larry Magid, introduced the panel discussion topic by presenting a case using a smartphone. He demonstrated how a phone can be useful and convenient, and used to break into one's home at a same time. He also used the example of the interactive 'Hello Barbie Toy' and raised concerns on how toys can be utilised to create stereotypes, and more importantly, how children are prime targets for identity theft and spoke of the privacy breaches concerning them.
Professor and Director of the Communication Studies Division at American University, Kathryn Montgomery, placed emphasis on using strict codes of conducts while designing and producing these toys. She recommended ensuring that the Internet of toys and things retains a child's right to privacy. Furthermore, she presented a case study where child development experts indicated that using these scripted toys reduces innovation tendency. She also explained the applicability of the Children's Online Protection Act (CIPA) in the US to Internet connected toys.
Technical Adviser to the European NGO Alliance for Child Safety Online (eNACSO) John Carr highlighted the key findings from the recently released policy paper on the protection of children online, entitled 'When "free" isn't: Business, Children and the Internet'. The qualitative research considered children to be consumers on cyberspace. He stated that children spent around 19 billion pounds on buying toys online.
Professor in the Department of Media and Communications at the London School of Economics Sonia Livingstone raised her concerns on the Internet of things (IoT) introducing whole new sets of cybersecurity and privacy issues. This concern was further intensified by having children as the consumers of these IoT products in the form of toys. It was mentioned that capitalism is a great system but has to be weighed against the risks involved, particularly when our next generation is involved.
In summary, the panel agreed on the following suggestions and next steps:
Academic research is too often lagging behind developments in the marketplace. There is a need of ongoing study and analysis of marketplace trends and practices, as well as impact studies with young people.
Global and international strategies are key to ensuring best practices and regulatory safeguards for data protection, safety, security and quality.
Respect of children's rights needs to be built into a development process for Internet connected toys.
by Mohit Saraswat, Internet Society UAE
Related topics
Related event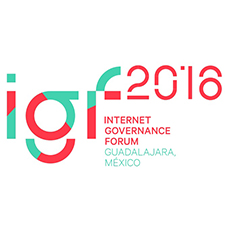 Related processes
Related technologies