Empowerment through quality online education
8 Dec 2016 18:00h - 19:00h
Event report
[Read more session reports and live updates from the 11th Internet Governance Forum]
In opening the session, Mr Mikhail Komarov, Deputy Head for International Relations at the Moscow Higher School of Economics, explained that the discussions would focus on the need for content quality ranking and critical evaluation of educational Internet resources. He also mentioned that the workshop is a continuation of three workshops held at previous IGFs on the issue of online educational services and resources.
Ms Sarah Kiden, Head of System at the Uganda Christian University, spoke about how policies for quality ranking and quality control in online education and online educational resources should be a collective effort among different stakeholders, and not a responsibility of anyone in particular. Researchers, reviewers, publishing houses, institutional review boards, the technical community, among others, should all be involved in devising such policies.
Mr Patrick Ryan, Public Policy & Government Relations Counsel for Free Expression and International Relations at Google, talked about how technologies change education. He started his presentation with explaining one current problem in the educational system: teachers do not have time to teach, as they spend significant time on planning, evaluation, emailing, communicating with students and parents, etc. Ryan explained that open technology could help address this issue and transform education. In his view, there are three areas where improvements are needed in order to give teachers more time to teach and students more time to learn: improve communication; create and collect assignments, and stay organised. All these can be facilitated by technologies.
Mr Andrey Shcherbovich, lecturer at Moscow Higher School of Economics, gave an overview of international instruments tackling education-related aspects. The Universal Declaration of Human Rights talks about the right to education. The Council of Europe Guide to Human Rights for Internet Users includes a right to education and access to knowledge. The Charter of Human Rights and Principles for the Internet of the Internet Rights and Principles Coalition mentions that everyone has the right to education on and about the Internet. Shcherbovich then spoke about two key challenges regarding online education: recognition of online education as a commodity or public good, and the recognition of academic degrees.
Ms Olga Cavalli, ISOC Board of Trustees Member, said that she does not favour regulation in the field of quality of education. Instead, online educational tools could benefit from feedback from the community: both from students who use the content, and from colleagues. Such feedback would help determine whether the training and the content are adequate. Cavalli mentioned that Argentina has developed online training programmes allowing individuals to acquire certifications in certain specific fields. She also mentioned that one significant problem when it comes to access to education in Latin America is related to the availability of educational content in local languages.
Talking about the evaluation of the quality of education and open educational resources, Komarov presented a set of proposed criteria developed in Russia: quality of service (with different internal characteristics like individual study plan); author level (organisation, publications); quality of software platforms (ergonomics, security, reliability); quality of content (unique or not, link with practices); and service availability (pricing, requirements).
Ms Cristina Cárdenas, General Coordinator of @prendre.mx, spoke about an ongoing programme run by the Mexican government with the aim to allow students and teachers to develop digital skills. The programme has different components: professional development in information and communications technologies, digital educational resources, equipment connectivity, teacher training, and content creation. The programme also aims to encourage teachers and parents to use technology. She also presented @prende.mx – a new educational platform launched by the government, which, among others, acts as a one stop shop for teachers to learn how to use technology for their teaching activities. The platform also contains one section for open resources, with most of the content having been donated by various entities.
During the discussions, it was said that online education is a powerful tool that can positively change the lives of people, especially those in rural and isolated communities with limited access to traditional education. It was also underlined that, while online content is often available, sometimes it cannot be used because of the lack of connectivity and technical equipment in schools.
Summarising the discussions, Komarov noted that quality online education can empower people. Online education might be different in terms of regulation and policies across countries. Even if there are such differences, everyone should have the opportunity to make use of online education services. But users also need to be guided on how to choose proper content and courses. The question that needs to be further looked at is whether and how to measure quality in online education.
by Sorina Teleanu
Related topics
Related event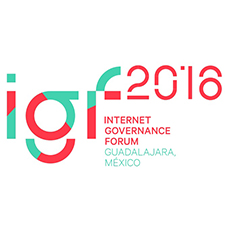 Related processes