Electronic voting – Is not digital the future of democracy? (lighting session)
9 Dec 2016 15:15h - 15:30h
Event report
[Read more session reports and live updates from the 11th Internet Governance Forum]
This session started with a presentation by Mr Carlos Guerrero, representative of Hiperderecho, Peru, on the situation of electronic voting systems around world. He pointed out that in the Latin American region there were many initiatives from the governments to implement electronic voting in a non-transparent way. He also said that we need to be aware of the risks and challenges for democracies.
Then Mr Javier Pallero, representative of Access Now, spoke about the situation of electronic voting in Argentina. He said the government is trying to implement these systems without consulting the public or responding to the concerns of civil society. In addition, he stressed that research on electronic voting in Argentina is being criminalized.
The next speaker was Mr Martín Borgioli, representative of Hiperderecho, Peru, who explained the situation of electronic voting in Peru. He said that in Peru there has been no public consultation to resolve the doubts of civil society on the dangers of electronic voting.
Participants asked questions and made comments. The speakers responded that the main problem is the transparency of governments as well as the risks of establishing digital mechanisms that do not allow citizens to know how they work because those mechanisms are very technical and hard to understand for non-technical citizens.
by Carlos Guerrero Argote, Internet Society Peru
Related topics
Related event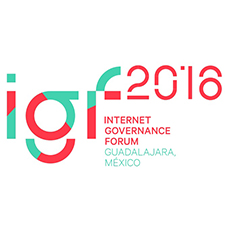 Related processes