Connectivity models: Community-based ISP (lighting session)
9 Dec 2016 16:00h - 16:30h
Event report
[Read more session reports and live updates from the 11th Internet Governance Forum]
This session started as Ms Laura Tresca, representative of Article 19, Brazil, spoke about the objectives of the session: the models of connectivity in the world. Tresda said that the current models discriminate against users and make it more difficult to fight against the digital divide.
She also commented that different organizations have found that the lack of Internet access generates many detrimental effects for the less-favored communities. Also, she emphasized that there are other models of connectivity, and that one of them is the community-based ISP: A group of neighbors or a family that is able to set up their own provider and distribute their connection according to their communal interests. Tresca pointed out that this model works well, but its use is very limited, especially because communities that can benefit from this do not know about it, or do not have the resources to implement it.
At the end of the presentation, participants asked questions and made comments about the unconnected populations in Mexico and other countries, specifically in rural areas. Tresca said that her organization wants to share the knowledge of this alternative model of connectivity with other partners around the world.
by Carlos Guerrero Argote, Internet Society Peru
Related topics
Related event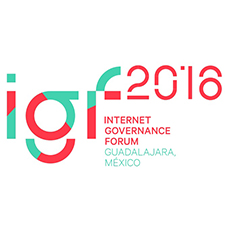 Related processes