Big data and the environment: A pathway to achieving SDGs
8 Dec 2016 10:45h - 12:15h
Event report
[Read more session reports and live updates from the 11th Internet Governance Forum]
The session was organised by the Chinese Association for Science and Technology (CAS) and CODATA (Committee on Data for Sciences and Technology at the International Council for Sciences).
Moderator Ms Jing Ma, Chinese Association for Science and Technology, highlighted that big data is relevant for government officers, research professors, educators, and the private sector. She suggested that rather than focusing on technical aspects, political questions surrounding big data should be the focus of the discussion.
The first speaker, Mr Ricardo Israel Robles Pelayo, Director of the School of Law and Professor at Universidad Tecnológica de México, focused on regulation of intellectual property and big data in his presentation. He gave an introduction to Mexican regulations regarding the Internet, databases, and big data. He framed big data in terms of intellectual property rights and pointed out that Mexico is lacking some crucial legislation.
Mr Yan Jiang from the CODATA Task Group on Preservation of and Access to Scientific and Technical Data in/for/with Developing Countries (PASTD) introduced the four main aims of the task group: promote strategy, policy, and institution guidelines for the implementation of open data in developing countries; provide an interdisciplinary forum for enhancing capacity building and sharing practices; advance data issues in developing countries; and support data reuse and repositories in order to foster sustainable development. He highlighted that CODATA aims to enhance co-operation in ICT by creating open knowledge environments that benefit science and sustainable development. Part of CODATA's work is to support and organise workshops in, for example, Mongolia, Mexico, Columbia, Kenya, and Ethiopia.
Mr Mikhail M. Komarov, Deputy Head for International Relations, National Research University Higher School of Economics, Moscow, talked about the specialised centre responsible for open data in Russia, which is under the auspices of the analytical centre of the Russian government. He pointed out that a special open data portal and a website are in place, which host more than 11,000 data sets, including more than 400 data sets focused on the environment in Russia. Komarov reminded us that the key stakeholders also include citizens, civil society, scientists, and academia.
During her intervention, Ma pointed to the gulf between data users and data holders. Because of this gap, she argued, data management policies for data submission, use, and publication are crucial. She suggested that ideally big data is done locally while being part of a global network. Data should be open, easily accessible, and interoperational. This allows for data sharing and mutual benefits. She also stressed the importance of capacity building.
by Katharina Hoene
Related topics
Related event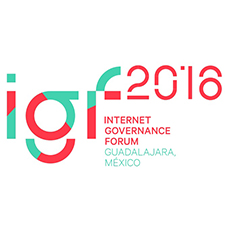 Related processes
Related technologies