Analyzing the causes and impacts of internet shutdowns
9 Dec 2016 13:00h - 14:30h
Event report
[Read more session reports and live updates from the 11th Internet Governance Forum]
The moderator Mr Arjun Jayakumar, Counsel, Software Freedom Law Center, started the session with a brief introduction on the subject of Internet shutdowns. He highlighted the case of Jammu & Kashmir where the government of India has shut down the Internet to stop community tensions and riots.
Mr Brett Solomon, Executive Director, Access Now, presented the definition, scope, and limitations of Internet shutdown. He added that more than 50 Internet shutdowns have been reported in Gambia. He highlighted that the country has only one Internet exchange point, making it easier for the government to shut it down. In that situation, the rightr to freedom of expression, opinion, association, privacy, and secrecy, all are directly impacted by these shutdowns in addition to the huge economic costs. He called for an end to Internet shutdowns and a proactive role to be played by civil society to keep the Internet open.
Mr Nicolas Seidler, Senior Policy Advisor, Internet Society, shared his concern about the rise of full network shutdowns. He added that these shutdowns impact trust, at the same time he Identified trust as a foundational pillar of the Internet. He concluded that a single Internet shutdown is enough to plant the seed of unpredictability, taking away trust, which is hard to earn and easy to lose.
Mr Amos Toh, Legal Advisor, UN Special Rapporteur on Freedom of Expression, noted that Internet shutdowns can be both blanket and surgical, which can be triggered by various factors. He added that states are creative in initiating shutdowns which then go without scrutiny. He highlighted the need for international pressure to address international shutdowns.
Ms Hibah Kamel-Grayson, Senior Policy Analyst, Google, presented the tools that Google has created to monitor Internet shutdowns. Disruption to Google traffic is captured and all the data are displayed at https://www.google.com/transparencyreport/traffic/
Mr Rajan Mathews, Director General, COAI, presented the case of India, and the responsibility of mobile operators to abide by the rules and regulations of the state. He added that in the case of India, Internet shutdowns have been carried out predominately to address aspects of national security, mob control, and cheating, and that the shutdowns are highly area-specific. He invited the stakeholders to look at the nuances involved, and present solutions that can be implemented.
Ms Nanjira Sambuli, Digital Equality Advocacy Manager, Web Foundation, criticized the use of any form of Internet shutdown, even if it is surgical and precise. She feared that these tools might be used for a completely different purpose at a later stage. She further called for solutions to address the political rationales behind Internet shutdowns.
The panelists noted the need to have proper checks and balances to hold the states accountable. They also stressed the need for a more proactive role from civil society to address the fundamental issues of Internet shutdowns. This should be done through stronger responses to Internet shutdowns.
by Krishna Kumar, Internet Society
Related event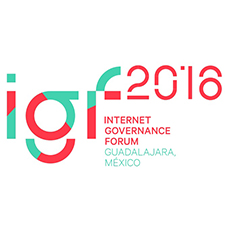 Related processes